Neil Roberts's Email & Phone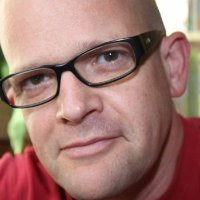 Neil Roberts
VP - Global Commercial Operations @ Mblox
Neil Roberts Contact Details
Newbury, Berkshire, United Kingdom
An experienced businessman versed in all commercial aspects, from creation to development. A natural problem solver with a collaborative solution based approach and sound objective judgement under pressure, Equally comfortable in both startup's and International Corporate environments. With high energy levels, endurance and a capacity for a fast pace I thrive on critical deadlines and the timely
ContactOut is used by
76% of Fortune 500 companies
Similar Profiles to Neil Roberts
Karla Gomez

On Air Personality / Producer / Writer / VO talent

Carlos Tortoledo

Real Estate Investor at Real Estate Solutions Corp

Fatou Niang

Luxury Real Estate Advisor

Laura Bombardi

Director of Revenue Management at Refinery Hotel

Kris Robbs

Managing Broker/Principle at Ewing & Clark East

Mark Mata

C2 Financial Corp. - Real Estate Mortgage Consultant - Broker

Jason Aubuchon

Investment Banking at R L Hulett

Lorelei Phillips

Executive Recruiter - Restaurants / Purchasing / Procurement

Teresa Harmeyer

Technical Director at Camco Chemicals

Tahar Mouslim

Sr.Vice president Cleanup & Closure Business Line at AREVA Federal Services

Teresa Lott

Sr Mortgage Loan Officer at Churchill Mortgage

Becky Gualandri

Associate Manager, Human Resources at MB Real Estate

Aaron Berkowitz

National Business Development at DoStuff Media

Jo Tizzano

VP, Global Head of Corporate Communications at Vonage

Chuck Keathley

Scout Executive/CEO at Greater Los Angeles Area Council, Boy Scouts of America

Steve Reichmuth

Senior originator and relationship manager

Caroline Valentino

Account Executive at Grey Group

Britten Brenner Stenson

Senior Buyer-Junior Bottoms at Kohl's Department Stores

Colton Fontenot
Brock Wissmiller

Assistant Athletic Director for External Affairs - Upper Iowa University

Dawn Schuette

Partner, Threshold Acoustics LLC

Jeff Donovick
Kaleigh Farmer

Corporate Recruitment and Marketing Manager at Florida Chamber of Commerce

Jeff Ruster

Director of Strategic Partnerships

Teri Breier

For divine marketing copy, web content & social media, call on a higher power...the Writing Goddess!

Dianne Krause

Instructional Technology Specialist, Professional Trainer, & Lifelong Learner

Terrance Butler

Facilities/Safety Manager at US Foods

Debra Allen, CIPS,TRC,GRI,ABR,SFR,AHWD,GREEN

Bringing more International exposure and education to the Arizona Real Estate Market

Beatriz Crooks

Global Strategic Procurement and Supply Chain professional with a passion for developing high performing teams

Talia Walley

Certified Family LEAN Health Coach

Terry DTM

★ ★ ★ ★ ★ Experienced Keynote Speaker | Self Esteem Architect ✔Helping Professionals be exceptional Speakers ✔

Satya Nadella
Yusuf Modan

Senior Software Engineer at Rally Health

Ashish Mathew

Software Engineer at Splunk

Nadir Izrael

Co-founder & CTO at Armis Security

Travis Boyce

Head of Global Retail Operations at Allbirds

John-Ashton Allen

Software Engineer at Dropcam

Josh Mateer

A&R at Warner Music Group

Roberto Lucha

Senior Software Engineer at uSwitch

Marco Schnabl

automotiveMastermind Inc.

Richard Tapalaga

Director at Qualcomm Ventures

Lorenzo Pascucci
Daniel Simig

Bridgin' the gap between Machine Learning research and industry.

Denys Salikhov

Software Engineer - Android at Truecaller

Andreas Heiberg
Chelsea Negron

Senior Specialist, Paid Social at IPG Mediabrands | Reprise Digital

Lesley Ma

GLOBAL BUSINESS & IT LEADER, BUSINESS TRANSFORMATION & DIGITAL INNOVATION, BOARD MEMBER, SPEAKER

Kevin Luu

Lead Software Engineer at Aspiration.com

Erez Simha

COO and CFO , C level executive , investor

Yasmin W.