Nathan Araujo's Email & Phone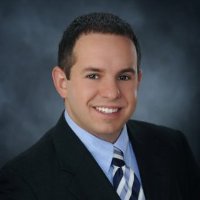 Nathan Araujo
President @ R4L Management, Inc.
Nathan Araujo Contact Details
President @ R4L Management, Inc.
Operator @ Mission Combat
Board Member @ New Bedford Area Chamber of Commerce
Business Management @ Bridgewater State College
I have been working hands on with small businesses and individuals for 13+ years and take pride in my work and the relationships I build!
President @ R4L Management, Inc. provides Small Business Owners the tools and support they need to control their business as opposed to having their business control them. R4L Management provides clients with a
ContactOut is used by recruiters at 76% of the Fortune 500 companies
Similar Profiles to Nathan Araujo
Kristen Meneely

Talent Acquisition Manager at Baptist Health South Florida

Geneva Foster
Hardy Bullock

Director of Aviation & Community Services

Kelly Gribben Dussman

Creative Director - Retail Design and Strategy at Arc Worldwide / Leo Burnett

Cody Haiden

Unified Communications Professional

Phoebe Massey

Wealth Strategies Analyst at Merrill Lynch

Dillon Dao

Serial Entrepreneur, Domainer, Product Developer, Internet Marketing, n Mentor

Cam Savage

Principal at Limestone Strategies

Jon Luer

Transportation Engineering Manager at ABNA Engineering

Tom Dineen

Linux Engineer / Administrator

JoAnn Wray

President at Senior Marketing Specialists

Saara Vakil

Strategy Consultant - Customer Experience and Innovation

Jaime Medeiros

Americas WebSphere Channel Sales at IBM

Niko Mićin

Market Analysis and Investments at AGM

Alexandra Rasch

Technical Product Engineer

Kasey Steen

Vice President of Operations and General Counsel

Mark Connery

Genzyme A Sanofi Company / Framingham Biologics

Derek Slate, CIC, CSRM

Vice President of Sales at Surry Insurance

Amy Consolacion

Hedge Fund Research Analyst at AC Investment Management

Kannie LaPack

Senior Vice President, Publicity and Public Affairs at A+E Networks - Lifetime

Carmela Esq.

Of Counsel at Law Offices of Spar & Bernstein, P.C.

Justin Muckle

Sales Manager at One Life America

Lydia Cooley

Sales Executive, U.S. Federal at UiPath

Heidi Holte Nelson

Owner, Harvest PR & Marketing, Inc.

Monique Happy

Managing/Acquisitions Editor at Winlock Press

John CFA

SVP, Deputy Chief Risk Officer

Theresa Delano

Traffic Manager at Miller Brooks, Inc.

Greg Marron

Senior Director - Futures - adidas Basketball

Loni Stark

Sr Director, Strategy & Product Marketing at Adobe

Kristin Sutton, CPA

Senior Audit Associate at PwC

Fred Shand

Senior Director of Recruiting Operations at ORS Partners

Amit Avner

Angel Investor; Previously Founder & CEO at Taykey (acquired)

Jimmy Liu

Group Product Manager, Head of Consumer Growth Product at DoorDash

Sabrina Gao

Growth marketing exec, Entrepreneur, Tech enthusiast.

Bill Balog

SR, Vice president Global Compensation & Benefits and HR M&A Integration at Dell Technologies

Binoy Xavier

Wireless Network Engineer at Albertsons Companies

Noga Neeman
Brandon Proctor

Tourist @ World Travel Sabbatical

Rolan Sargis

Vice President, FP&A at TiVo

Sebastian Brannstrom

Artisan working exclusively in the medium of gummy

Emanuel Mazzilli

Senior Software Engineer at Facebook

Kavita Singh

Oncology Medical Science Liaison at Celgene

Ed Anuff

Chief Product Officer at DataStax

Alex Casassovici

Co-Founder CEO at Azarus - International speaker on Blockchain and Games - Angel investor

Shweta Memane
Terry DTM

★ ★ ★ ★ ★ Experienced Keynote Speaker | Self Esteem Architect ✔Helping Professionals be exceptional Speakers ✔

Satya Nadella
Yasmin W.