Misia Tramp's Email & Phone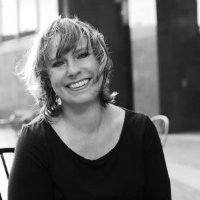 Misia Tramp
EVP Insights & Innovation Practice @ Tahzoo
Misia Tramp Contact Details
EVP Insights & Innovation Practice @
Tahzoo
VP Strategy & Insights @
Metia
ContactOut is used by
76% of Fortune 500 companies
Similar Profiles to Misia Tramp
Tim Brown
Gary Horsford

Commercial Manager at James Villa Holidays

Brian Munro

Managing Director at Pat Munro (Alness) Ltd.

ELENI PANAGIARI

Placement Coordinator for Alternative Provision at Ealing Council

Philip O'Donnell

Investment Banking Analyst at Moelis & Company

Carlos Capelett

Director - Body commodities at Jaguar Land Rover

Malgorzata Polak

Engineer w firmie AVL Powertrain UK Ltd.

Ralph Lucey MRICS

Director at Irvine Commercial (Property) Ltd

Frances Fielding

Sales and Marketing Manager at Rochdale AFC

Lawrence Cupit

Senior Architectural Technologist at NUVIA

Carmina Maria Brovot

Revenue Analyst at Dorchester Collection

Kish Yalla

Test Lead - Analyst - QA - Consultant

Fraser Dickson, CISSP
Karen Beadle-Rich

Purchasing Manager at DisplayPlan

Dominic Stuttaford

Tax Lawyer in Norton Rose Fulbright's London office

Paul Hindson

Head of Marketing and Communications at South Downs College

Mike Grimwade

Information Security Specialist at Southern Water

Liam McMaster

Design & UX Lead, F&F Clothing at Tesco

Peter Garnett

Procurement & Supply Chain Expert

Lucinda Smith

Global Head, Safety Operations at Roche

Barry Hedley

Experienced strategic manager and consultant, company director, entrepreneur and private equity investor

Kenneth Ling

Team Leader, Herbicide Chemistry at Syngenta

Graham Jew
Joanna Woodley

Head of Marketing at PWR Events

VIJAYA PABOLU

DevOps Engineer at AIG Life

Natalie Basil

Honorary Assistant Psychologist at Addiction Recovery community Hillingdon (ARCH)

Ian Gray

Retail manager at GO Outdoors LTD

Steve Smith

Commercial Controller at Britvic Soft Drinks

Brandi West

Executive Director, Digital Brand & Content Strategy at AdventHealth

Justin Fortier

Principal Data Scientist, Harvard Data Science Instructor

Amanda Smith

Senior Executive Recruiter with The CSI Companies

Robert Schmitt

Vice President Sales & Customer Success at Pivotal, Inc.

Dmitri Artamonov

Advoqt helps businesses use AI, ML and RPA to improve outcomes via consulting, training, and proprietary tools.

Mike Adamson

Sr. Manager, Talent Acquisition at Celtra, Inc.

Esteban Rodriguez
Amin Bandeali

CTO @ Pixalate, Inc. Hiring for multiple roles. If you are a rockstar, DM me or apply here: pixalate.com/jobs

Ken Schmitt

CEO/Founder | Sales/Marketing/Operations/Executive Leadership Recruiting | San Diego/Los Angeles/Orange County/U.S.

Tim Snyder

Engineering Manager at Square

Dorian Stone
Jacob Suñol

Chief Digital Officer @ Ipsen

Scott Richardson

CIO Enterprise Technology at Ally

Robert Mercer

Sales, Services & Marketing Executive | Education | Corporate | SaaS

Chris Turkstra

Leadership @ Google, Samsung, Apple, Microsoft

Marc Franciosa

Senior Executive Partner, CIO and Board Member

Rahsaan Basek

Web & Application Developer

Peter Kuhn

Senior Director of Sales at Oracle.

Terry DTM

★ ★ ★ ★ ★ Experienced Keynote Speaker | Self Esteem Architect ✔Helping Professionals be exceptional Speakers ✔

Yasmin W.
Looking for colleagues of Chris Shelby at Company Inc?