Michael Simonoff's Email & Phone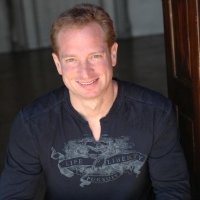 Michael Simonoff
Owner @ SG Legal
Michael Simonoff Contact Details
Owner @ SG Legal
Accountant @ Ernst & Young
Accountant @ Price Waterhouse
Bachelor's of Science @ University of Denver
Owner @ We are the law firm you want representing you. From real estate to general business law, we are aggressive and obtain super results for you. From 1996 to Present (19 years) Accountant @ Complex multiple state tax planning and compliance. From 1994 to 1996 (2 years) Accountant @ Tax consulting with high net worth individuals.
ContactOut is used by recruiters at 76% of the Fortune 500 companies
Similar Profiles to Michael Simonoff
David Basel

Vice President of Avera Medical Group Clinical Quality

Siddhartha Swain

Senior Manager - Projects at Cognizant

Luella Cheng
Yu Gu
Rocky Trammell

Assistant Buyer - Waterfowl, Turkey, Dog Training at Bass Pro Shops

Feng Xu

Staff Research Engineer at Samsung SRA

Kim Gosche
Alex Valle

Technology Coordinator at VICE Media, LLC

Dave Murdock

Lead Developer of iOS Applications

Michele Ronco

Sr. Operations Manager at CONVERGENT PHOTONICS

Paul Thompson

Intellectual Property Practitioner - Cochran Freund & Young, LLC

Tri Le
Andrew Harrison
Linda Otto
Kevin Kung

Account Manager at Kingbright USA

José Manuel Méndez

Network and Systems Administrator at Earthjustice

Stuart Spivak

Estimator at Schimenti Construction Company

Roy Kunihiro

Vice President quartz, stone & tile

Jacob Tórsheim Voltelen

HR Business Partner at LEO Pharma

Xuemeng Li

PHD Student at Technical University of Denmark

Carsten Mathiesen
Heidi Arp-Nielsen

Regulatory Affairs Specialist at Klifo A/S

Heidi Brandt

Account Manager at Metric Gaming LLC

Christian Knudsen
Peter Haldbæk

Frontend Developer at Tradeshift

Thomas Schmidt
Gitte Berthelsen Lerche

Patent Coordinator at Novo Nordisk A/S

Julia Robinek

One ERP - SAP HANA Deployment Lead at Danfoss

Henrik Skak-Iversen

Consultant SATCOM at idoc A/S

Eissa Askari
Nicolai Opolzer
Adam Meyer

Associate at EQT Partners/EQT AB

Johnny Marchmann

Sales Director Eaton Corporation

Karl Oestergaard

Vice President, Structures and Programs at Terma A/S

Claus Emil Clemmensen

Exam. Forsikringsrådgiver hos Codan Forsikring

Camille Maurel

Coordonnatrice de studio chez Agence Bob

Olga Bolet

Internal Audit - AML Governance & Reporting at Citi

David Bement

Vice President of Sales, Sysco Illinois

Peter Hinanay

Clinical Laboratory Scientist BSMT ASCPi, UCSF Medical Center

Joan Nzioka

Senior Manager, Financial Accounting Advisory Services at Ernst & Young

Tamara Fox

Supply Chain Director at Foremost Farms USA

Brian Pitchford

Senior Systems Engineer at Special Aerospace Services, LLC

Derek Short

Plant Manager - Fresh Dough Facility at Panera Bread

Savannah Englert

"Great vision without great people is irrelevant." - Jim Collins

Shivakumar Vasanth

Senior Scientific Associate

Margaret Kennish

Clinical Trials Manager/CCRC

Brian Dobias

Director of Financial Planning and Analysis at Backcountry.com

Kevin Hastings

Salesforce CRM Manager at SiliconExpert Technologies
Looking for colleagues of Chris Shelby at Company Inc?