Michael Morgan's Email & Phone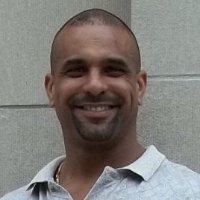 Michael Morgan
Sales @ Maronda Homes
Michael Morgan Contact Details
@ Eastern Michigan University
Hi, my name is Michael Morgan. My office is located in Columbus, Ohio. I work with buyers to find a home that fits their needs, desires, location, and lifestyle, whether it be a brand-new home, short sale, luxury home, starter home, HUD home or foreclosed/REO home. I specialize in the Columbus Metro area including Hilliard, Grove City,
ContactOut is used by
76% of Fortune 500 companies
Similar Profiles to Michael Morgan
Mason Gepp

Studio Assistant, Video Producer

Josefa Spiess

Senior Art Director at Soma Intimates

Wesley Gehbauer

Sr Art Director, User Experience & UI Designer Available for Hire

Wayne Slocum
Sosa Ezeokoli

Senior Consultant at Velocity Worldwide

Sam Morse
Cathy Hyodo

Partner at Grant Thornton LLP

Hilary Hatch

Founder and CEO at Vital Score

E Gray

Certified Customer Experience Expert (CCXP)

Mariano Reis

Director Atlantic Zone - Florida

Laura Barzizza

Recruiting Business Owner

Annette Brenner

Manufacturer Focused Client Development Manager at High Tech Rochester growing the region's businesses

Chris Farias

CEO, EBS Inc. Helps you take the leap to increased Productivity, Sales, and Profit!

Will Stinson

VP of Business Development at TotalPrint

Dustin Ma

Associate Market Manager at Expedia, Inc.

Noah Clay

Director, Nanofabrication at University of Pennsylvania

Waikinya Clanton

Founder at Power of the PUMP

Rachel Freshour

Commercial Wholesaler at Farmers Insurance

Felecia Barnes

President at Bean and Prince Contractors, Inc.

Doug Ricks

President, Lansdale Group

Kirk Buchholz, ChFC®, CLU®, CASL®

Insurance Agent at Kirk Buchholz State Farm Insurance - Woodstock, GA

Clea Shearer

Co Founder at The Home Edit

Nako Ishii

Associate Accounts Manager at Stetwin Consulting

Michael S Johnson
Kevin Wheatcraft

Jack of all [digital marketing] trades

Brandon Writtenberry

Assistant Vice President @ Aon

Bharat Beltur

Graduate student pursuing MS in Mechanical Engineering

Nate Lamb

Account Representative at Schindler Elevator Corporation (U.S.)

Terry DTM

★ ★ ★ ★ ★ Experienced Keynote Speaker | Self Esteem Architect ✔Helping Professionals be exceptional Speakers ✔

Satya Nadella
Connie Yang

Principal MTS, Software Engineer at eBay

Rakesh Shrestha

Technical Lead - Engineering

Megan Downes

Client Coordinator at Bauer Media

fatma hamdi

Head of Data Science/Big Data

Klaas Boer

Managing Partner at Entrepreneurs Fund

Mark Hermeling
Mark Levi

Senior Software Engineer at B-Social

Karolina Reisberger

Head of freenet Shopping at freenet AG

Dalton MSc

Data Management Professional

Harold Woods

Software Development Engineer II at Thomson Reuters

Mar Munoz

Service Design Consultant

Joe Irons

Chief Marketing & Sales Officer at Charles Tyrwhitt

David Herelle

Architecte de Systèmes d'Information Web pour Organisation, et ouvrier du code. ? Ruby / Rails / Github / Heroku / TB

Andrew Madden

Engineering Manager / Product Engineering Lead at Backtrace I/O

Yusuf Hasan

Director My Inbox media (P) Ltd.

Sean Condon

Senior Director Global Digital Commerce at ASICS Corporation

Jeff Barcalow
Yasmin W.