Maurizio Peguri's Email & Phone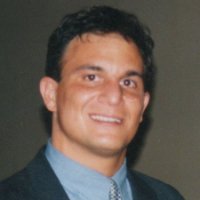 Maurizio Peguri
AmerisourceBergen @
Maurizio Peguri Contact Details
AmerisourceBergen @
Senior District Sales Manager @ Abbott Laboratories
Abbott Laboratories @
@ University of New Hampshire
Results Driven Sales Director with over 16 years of sales management and general management experience in Pharmaceuticals sales and wholesale drug industry. Combines analytical long-range strategtic planning capabilities with a proactive approach and strong entrepreneurial spirit. Excellent communication and presentation skills. Superior skills in planning and organization. Adept in both start-up and established environments.
Director of Sales @
ContactOut is used by recruiters at 30% of the Fortune 500 companies
Similar Profiles to Maurizio Peguri
Looking for colleagues of Chris Shelby at Company Inc?