Matt Mettry's Email & Phone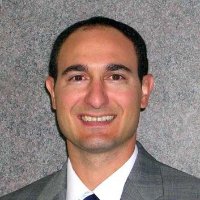 Matt Mettry
Vice President of Operations @ NorthStar Anesthesia, P.A.
Matt Mettry Contact Details
Vice President of Operations @ NorthStar Anesthesia, P.A.
National Director of Physician Development/Director of Business Development @ Tenet Healthcare
Hospital Administrator @ Community Health Systems
MBA @ University of Houston, C.T. Bauer College of Business
I have experience in a variety of healthcare leadership settings including; Army Medical Service Corps hospital administration, hospital operations at a 300 bed Community Health Systems hospital and business development at Tenet Healthcare's 630 bed flagship hospital. I am currently the Vice President of Operations at NorthStar Anesthesia.
Vice President of Operations @ NorthStar provides anesthesia care to
ContactOut is used by recruiters at 30% of the Fortune 500 companies
Similar Profiles to Matt Mettry
Nathan Thangavel

Commercial Equipment Sales - Southern Region at HTH Heatech Inc

Nicolas Thuot

Directeur général / GM and Co-Owner - Equiparc

Andrezza Falk

Senior Policy and Business Analyst

Emerentia Muliadi MRT(R)

Registered Medical Radiation Technologist at Trillium Health Partners and Halton Healthcare Services

Ankit Bhargava

Vice President of Marketing at Nelco LED

Denzil Dixon

Mortgage Associate at Dominion Lendng Centres Powerhouse Mortgage

Tyler Dunbar

Warehouse supervisor for Consolidated Gypsum Supply ltd

Brock Sorensen

National Account Executive at Pattison Sign Group and Professional Lacrosse Player with the Toronto Rock

Aaron Clayton Rush

District Sales Manager at Power & Telephone Supply

JD McNamee

Database Designer at AMITA Corporation

Valerie Trifler, CHRL

Senior Manager, Organization Development at Questrade

John Douglas Belshaw

Principal Consultant at Academic Intelligence Management (A.I.M.)

Farnell Morisset

Releveur de défis | Challenge-seeker

Sandra Bragagnolo

Director of Merchandising at Shoppers Drug Mart

Jeff Verman

Chief Executive Officer, Uniglobe Plus Travel Group

Trish Wainikka

Executive Director at QNET / Manitoba Quality Network

Monic Fleurent

CIUSSS Mauricie Centre du Quebec - Centre Christ Roi

Ted phairojpipat

IT General Control Analyst at Workplace Safety and Insurance Board (WSIB)

Carolyn Meecham

Full Time Realtor at TREB

Gilles Vaillancourt

Adm. A, A.V.A., CIM®, Directeur, gestion privée / Manager, Private Wealth Management at Placements IA Clarington inc.

Fabrice Semi-Bi

Coordonnateur, logistique et transport

Todd Hennessey

General Sales Manager at Gary Moe Mazda

Frederic Sahyouni

COO at Dotted Music marketing agency

David Osbaldeston

Director of Sales & Marketing at Western Canada Fire & First Aid Inc.

François Bourdages
Navdeep Bajaj

Manager, Learning & Development at PwC Canada

Peter Ng
Jennifer (Kosse)

Marketing executive with a passion for eCommerce, Technology and Innovation

Athina Saides

Senior Global Talent Acquisition Manager

Kachi Okoronkwo

Talent Consultant @ Hivemapper

Karen Buglisi

Global Brand President at MAC Cosmetics

Francois Orsini

Senior Director, Computer VisionTechnical Lead, Computer VisionChief Technology Officer, Satori (MZ)

Bill Lazarus

Chief Technology Officer at UCLA Health

Alexandra Adamson

Executive Director at WISE (Women in Sales Everywhere)

Abhishek Sharma

Member Of Technical Staff at Cohesity

Jeannie Steele

AMD is hiring! Come see why it is a great time to join the team!

Brendan Battles

ICO Consulting, Marketing & Project Manager at Blockchain Network & Meet the Masters

Regvina Oliveira

Front End Developer/ Technology Associate at Goldman Sachs

Mark Griffith

Director of Software Engineering, Amazon Payments at Amazon.com

Sharadha Venketasubramanian

Senior Manager, Software Development Engineering at Workday

Sarah Masters

Principal Product Manager at Amazon

Michael Kascsak

Head of Americas Talent Acquisition at PayPal

Tim Chae

General Partner, 500 Startups

Terry DTM

★ ★ ★ ★ ★ Experienced Keynote Speaker | Self Esteem Architect ✔Helping Professionals be exceptional Speakers ✔

Satya Nadella
Yasmin W.
Looking for colleagues of Chris Shelby at Company Inc?