Marion Gahol's Email & Phone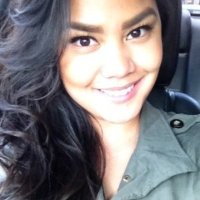 Marion Gahol
Undergraduate Student Researcher @ San Jose State University
Marion Gahol Contact Details
Chemist I @ Air Liquide
Chemist @ Harrens Lab Inc.
Bachelor's degree @ San Jose State University
Chemist @ Inspection, analysis and control services of food and agricultural products for any pesticides or heavy metals. From July 2015 to Present (6 months) Undergraduate Student Researcher @ Use of both qualitative and quantitative analysis of chemicals. Characterization of synthesized HPLC phases during NMR and FTIR spectroscopy techniques. Use of chemically modified capillaries to separate and
ContactOut is used by
76% of Fortune 500 companies
Similar Profiles to Marion Gahol
Himgan Wibisono

VP of Design at Castlight Health (via acquisition of Jiff, Inc.)

Jillian Cueff

Vice President General Manager Women's Fashion at Walmart.com & Barenecessities.com

Katie Hennig

Staffing Lead - Site Reliability Engineering at Google

Anthony Aspres

Director, Office of CIO, TD Ameritrade

Lauren Gearhart

General Manager at Panjiva

Robert Fuller

Enterprise Renewal Manager at Optimizely

Danielle Frisoli
Julia Schulhof

★Mobile Product Manager, XO Group | Emerging Platforms

Steve Vekich

Strategic Marketing, Sales, & Business Development Leader.

Bayley DBH

National Director of Care Coordination, Medicaid and Vulnerable Populations at Kaiser Permanente

Cheryl Rhude

Sales & Marketing Director at ISCO Industries Inc.

Kate MacAllister

Senior Sales Manager at Bebe au Lait and Puj

David Kiklis

IT Leadership Professional

Stefan Boedeker

Litigation Consultant and Testifying Expert - in Statistics and Economics; Management Consultant

Arrigo Benedetti

Principal Systems Architect at Microsoft/XBOX360

Jillian Wells
Alastair Green

Associate Principal at McKinsey & Company

Mark Walker

Network Vice President - Northeast Region at Sprint

Edwin Monclova

Director of Quality and Manufacturing Operations at Reviver Auto

Callie McConnell

Senior Product Manager at Tricentis

Shawn Travalent

Director, Consumer Insights and Market Research at H&R Block

Michael Montessi

Regional Account Executive at Docker, Inc

John Sayers

Director, Utility Business Systems at Southern Company Services

Renato Soares

Vice President Finance at Cree Lighting

Dustin Oxborrow
Haru Koesmahargyo

Managing Director Strategy and Finance at PT Bank Rakyat Indonesia (Persero) Tbk

Payal Rana

Pharmacoviglance Submissions Officer at Chiltern

Aaron Miller
Andy Purcell

HR Manager at Metro Bank (UK)

Wei Wang
Nick Lee

Engineering Director at Work & Co

Nicole Rojas

Consultant at The Boston Consulting Group (BCG)

Christopher Stanley
Petr Novodvorskiy

Engineering at Remitly. I'm hiring!

Eric Gordon

VP of Sales at DeVero, Inc.

Mohan Sankaran

Software Test Engineer | REST API | iOS | Android | Java | CI | Agile

Sabiha Viswanathan

Account Executive at Fivetran

Tristin Pena,CPA

Senior Audit Associate at KPMG US

Mike DeSimone

Principal Engineer at T-Mobile

Richie Harrington

Founder at Vaital Organics

Jerry Murdock

Managing Director at Insight Venture Partners

Sterling Snow

Senior Vice President of Revenue at Divvy | Inc.

Matthew Simpson

Staff User Experience Designer at Google

Genesis Aguinaga
Anirudh Yellamraju

CPU Verification Engineer at Qualcomm

Russ Benders

Global Talent Management, People Analytics, and Workforce Planning Specialist

Jake Doty

Mid Market Account Executive at Pushpay

Elaine Bogart
Evan Tencer

Manager, Analytics at Continuum
Looking for colleagues of Chris Shelby at Company Inc?