Marc Weiner's Email & Phone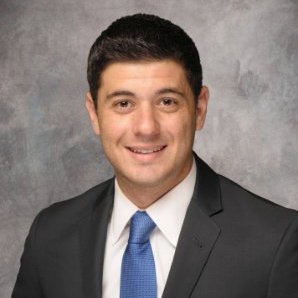 Marc Weiner
Pre-MBA Intern: Strategy and New Business @ FutureBrand
Marc Weiner Contact Details
Greater New York City Area
Pre-MBA Intern: Strategy and New Business @
FutureBrand
Manager, Brand Relations @ Talent Resources
Account Executive @ iHeartMedia
Marketing @ University of Michigan
I am an MBA candidate at the NYU Stern School of Business, specializing in Strategy, Finance and Marketing. Prior to Stern, I worked in media and entertainment with brands and agencies analyzing strategic opportunities in the branding space and implementing marketing strategies. I enrolled at NYU Stern in order to build upon my strategy and management skills,
ContactOut is used by
76% of Fortune 500 companies
Similar Profiles to Marc Weiner
Thomas Impellizzeri
Loic Chupin

ESCP Europe - MS International Wealth Management

Rodrigue SIMI DJOMO

Senior Pre-Sales and Technical Support Specialist chez Pacom Systems

Muriel Hoyaux mallat

Directeur de la communication chez Conseil general des hauts de Seine

Pierre Gouarin

Head of anti-money laundering prevention - Chief MLRO chez BNP Paribas

David Di Giacomo

Level Architect chez Arkane Studios

Alexandre Crochet

DA / Art Director /// FREE-LANCE /// en recherche active

jean-philippe rocher

Ingénieur d'Affaires chez Umanis

Romain PERREY

Invitez Romain à rejoindre votre réseau

Yann Lannoy

Directeur Commercial Linkeo

Alice Viallet

Hermès - Product Designer

Caroline Roche

Chief Process Officer (CPO) - Secrétariat Général Groupe (SEGL) chez Société Générale

raouf mahjoub

Responsable déploiement telecom chez ERT TECHNOLOGIES

laurent CLIQUOT
Adélaïde PATERNOGA

Juriste protection des données personnelles

Elsa Berry

Responsable Ressources Humaines chez Eleven Labs

Yann Bretaud
Yann Jégou

Disponible Mars 2016 - Investissement, Asset Management, Fund Management

Raphaël Gamba

Département Événementiel chez Fédération Française de Rugby (FFR)

Pierre Letoret

Directeur Administratif et Financier chez Inter Mutuelles Habitat

Eric Sou

Global Project and Data Integration Manager at Technetics Group

Thomas Issa

Product Manager Europe at Sony

Sabrina Mestman

Directrice de la Formation et de l'Animation Cosmétique Active France, L'Oréal

Elsa Duraes Pires
Patrice Ferlet

Research and Development Engineer at Smile - Kubernetes, OpenShift, Docker, Machine Learning, Deep Learning, ...

Thomas Bissot

Regional Scientific Support Manager at Royal Canin

Khally Makaya

Vous pouvez personnaliser cette invitation

Mathieu Sion

Strategic Account Manager at AAA DATA

David Robinson

Managing Director, Barclays International CISO and Chief Security Officer Americas at Barclays

Tim Graf

Full Stack Engineer at Attainia, Inc.

Joe Sims

Staff Software Engineer at Instacart

Chris Pick

Software Developer at Flexa

Sheng Zhang
Max Fang

Adjunct Professor at University of California, Berkeley - School of Law

Adam Sommer

Software Developer at Hulu

Aaron Peters

Python Full Stack Developer

Sophia Moritz

HR Business Partner at Instagram

Martin Nikoltchev

Google Software Engineer, Deep Learning

Russ Wedel

Regional VP of Sales @ Azalea Health | Delivering cloud-based EHR & RCM Billing Services Solutions ☞ Let's Connect

Jeffrey Wong

Site Reliability Engineer at Zynga

Sarah Cline

VP of Sales, US Natural at Nature's Path

Jennifer (inactive)

Associate Director, Digital & Technology Portfolio Lead at Best Buy

Mike McCoy

Certified Magento Devloper at Jamersan

Siqi Zuo

Software Engineer at Google

John Slater
Venkata Ramana Rao Gadde

Principal Applied Researcher

Terry DTM

★ ★ ★ ★ ★ Experienced Keynote Speaker | Self Esteem Architect ✔Helping Professionals be exceptional Speakers ✔

Yasmin W.
Looking for colleagues of Chris Shelby at Company Inc?