Lyndal Heathwood's Email & Phone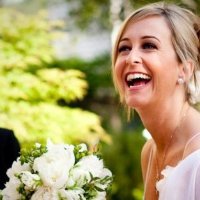 Lyndal Heathwood
Talent Manager @ The Mill
Lyndal Heathwood Contact Details
Talent Manager @ http://www.themill.com/ From November 2012 to Present (3 years 2 months) Greater Los Angeles AreaRecruiter @ From March 2012 to October 2012 (8 months) Contract Recruiter @ http://www.imageworks.com/ From January 2012 to March 2012 (3 months) Greater Los Angeles AreaCommercials Recruiter @ From January 2010 to September 2010 (9 months) Greater Los Angeles AreaRecruiter @
ContactOut is used by
76% of Fortune 500 companies
Similar Profiles to Lyndal Heathwood
Patty Twentyfive

Program Manager at Deployed Resources

Phillip G. Wren

Business Development Executive, Vice President at Chief Executive Group

Rowena Sahulee

Director of Tourism Marketing, Licensing & PR at Empire State Development

Michael Rensch

Commercial Broker at Investors Realty

Tamriko Bardadze

Scheduler at Method Studios

Veena Variyam

Director, Advisory at Gartner

Emese Horvath
Jerry Barterian

Proofreader, Editor, Writer

Frank Foote

Nationwide Office Liquidators

Savitree Kaur

yoga & meditation instructor and coach

Velena Vego

Talent Buyer at The Buckhead Theatre

Cathy Marder

Associate Publisher of RIS News

Rich Rasmussen

Vice President for Membership Relations at Florida Hospital Association

Mo Gomaa

Construction Manager at DFW International Airport

Shezad Malik

President at Dr. Shezad Malik Law Firm

Katie Helm

Senior Inside Sales Account Manager at SHI

Meghan Trangsrud

Commerical Banking Relationship Manager

Adam Neylon

Wisconsin State Representative, Business Owner

Stephanie C

Program Director at UCLA Extension Landscape Architecture

Laurie Leonard Sacco

Vice President at Allied World Assurance Company (AWAC)

Jim Sharpe

Host of Arizona's Morning News on KTAR News 92.3

Ann (Annie) Drew

Sr.Group Manager WW Visual Merchandising- Microsoft

Betty Cowell

Senior Advisor at Simon-Kucher & Partners

John Krites

Regional Manager, West Coast & South at Dr. Dennis Gross Skincare

Deirdre Hughes

Customer Experience Executive, Strategist, Process Improvement and Customer Service & Sales Operations.

danyelle montgomery

Area Director of National Accounts, Caribbean and Mexico at The Ritz-Carlton Hotel Company, L.L.C.

Ed Allt-Graham

Brand Marketing Lead at Google

Kina Harding

Your Family Law Attorney for all of "Love's tragic side effects" - Divorce, Custody, Parenting Time, Child Support...

Rainbow Chen
Terry DTM

★ ★ ★ ★ ★ Experienced Keynote Speaker | Self Esteem Architect ✔Helping Professionals be exceptional Speakers ✔

Satya Nadella
Bill Gates

Co-chair, Bill & Melinda Gates Foundation

Sook Muk

Technical Team Lead at Topia

Simon White

Head of Global Cloud Operations at Karhoo | A Flit Technologies'​ company

Scott Lee

Founder & CEO at ResponseiQ

Sanjay Gupta

Global Brand Director, Uber

Krishnan Ramkumar

Senior System Software Engineer at Sysdig

Marius Costache

Senior Software Developer at MindGeek

Jeff Pickelman

Principal Software Engineer at Birst

Brad Fuellenbach
Pernille Boisen

Chief Procurement Officer (CPO)

Dominic Ang

Founding Partner at Turn/River Capital

Luann Ph.D.

Senior VP Global Quality at Medtronic

Rhonda Miller

Senior Vice President, Revenue Cycle at Parkland Hospital

Melle Boer

Group Talent Acquisition Manager at Ardagh Group

Madhu Modugu

CEO and Founder at Leoforce

Mark Solazzo

Chief Operating Officer at Northwell Health

Aditya Kini
Yasmin W.