Luca Carettoni's Email & Phone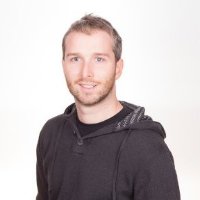 Luca Carettoni
Co-Founder @ Doyensec
Luca Carettoni Contact Details
Warsaw, Masovian District, Poland
Co-Founder @ Doyensec
Senior Information Security Manager, Application Security and Penetration Testing @ LinkedIn
Director of Information Security @ Addepar
BS @ Politecnico di Milano
I am a computer security researcher with over 10 years of professional experience in application security, vulnerability research, source code analysis and black box testing. Over the last few years, I have discovered numerous vulnerabilities in software products of multiple vendors including 3com, Apple, Barracuda, Cisco, Citrix, HP, IBM, Oracle, Sun, Siemens, VMware, Zend and many others.
ContactOut is used by recruiters at 76% of the Fortune 500 companies
Similar Profiles to Luca Carettoni
Christopher Haury

Warehouse Associate at eSquared Communication Consulting

Michael Grenon

VP and Principal at Grimes and Co.

Justine Goode

Editorial Assistant at My French Life - MaVieFrançaise®

Dalia VanderZee

Division Manager, Infectious Diseases & Geographic Medicine

Douglas Baker

Freight Sales/Logistics Coordinator at Piazza Produce

Amanda Jensen

Program Manager - Support Readiness at Cisco

Paul Stauffer

Professor at Thomas Jefferson University

Eric Brownell

President at BCW Diversified, Inc

William Kropp
shadi abd
Heidi Young

EVP/ Deputy General Counsel at Re:Sources USA of Publicis Groupe

Patrick Duffner

Short Term Institutional Fixed Income Sales at JPMorgan Chase & Co.

Rene Abrahamyan

SAP Basis/Security Administrator at NBCUniversal, Inc.

Jordan Fuller

Demand Generation Specialist at Procore Technologies

Charlie Hobart

Public Relations Manager at United Airlines

Robert Speidell

Network Administrator II at Medical Billing Unlimited, Inc

Bradley Backstrom

Marketing Manager at Lumen Creative - a division of Golbon

Alexandru Bacanu

PhD Researcher at NDSEG Fellow and MIT

Daisuke Imai

Lead Concept Artist at Sledgehammer Games

Clifford Albanese, PMP

Senior Project Manager / Release Manager at Eagle Ray, Inc.

Tonya Brinkley

Chief, HR Information Systems at City of Baltimore

Tanna Griggs

Print Purchasing Specialist at WMU-Women's Missionary Union

Bob Boettcher

Assistant Thermal Coatings Manager

Natalie Luttrell

Development Services Tech II, City of Portland, Urban Forestry

Myra Haq
Andy Trinidad
Terry DTM

★ ★ ★ ★ ★ Experienced Keynote Speaker | Self Esteem Architect ✔Helping Professionals be exceptional Speakers ✔

Yash Sathaye

Principal Software Engineer at Curriculum Associates

Renee Chu

Software Engineer at Pivotal Labs

Sameera Bandhakavi

Software Engineer 2 at Groupon

Ryan Pindulic

Software Engineer at Jane Street

Ryan Gebhardt
Vitalii Grynko

Magento Technical Lead at Corra / Co-founder at OpenTag

Matt Rothenberg
Sitian Cheng

Software Engineer at Google

Neil Daruvala

Project Manager at Boston Scientific

Holden Lewis

EVP & CFO at Fastenal Company

clay richardson

FullStack Crypto Designgineer

Dylan Reile

Passionate Rubyist with deep experience in ES6 and SQL

Xuexuan CHEN

Software Engineer, Tools and Infrastructure @ Google

Sanil Jain

Software Engineer (Stream Processing Infra) at LinkedIn

Eliot Hedeman

Production Engineer at Facebook

Bhavana Singh

Senior Software Engineer in Test at Okta, Inc.

Kevin Carter

Regional Sales Manager at Diamond Pet Foods

Alison Fauci

Sr. Software Engineer at Twitter

Yasmin W.