Kevin Cranley's Email & Phone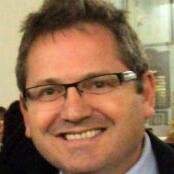 Kevin Cranley
Purchasing & Materials Manager @ Magna International
Kevin Cranley Contact Details
Purchasing & Materials Manager @ Magna International
Senior Buyer/Project Manager @ Magna International
Materials Manager @ Magna International
Business Administration Diploma, Logistics, Materials, and Supply Chain Management, Graduate Award - Top Student @ Sir Sandford Fleming College
Skilled Materials/Purchasing Manager with 20 years leadership experience. Strong commitment, team player, results driven, and good interpersonal skills. I have recently returned from a work assignment in Charlotte NC and I am working at Magna Powertrain in Woodbridge.
Purchasing & Materials Manager @ Reporting to the General Manager/Director of Operations: Multiple plant responsibility for global sourcing and managing
ContactOut is used by
76% of Fortune 500 companies
Similar Profiles to Kevin Cranley
Simon Smith

CFO at J & P Richardson Industries Pty Ltd

Lalit Yagnik

Executive Chairman, Client Advisor, Technology Director, Solution Architect, Manager, Consultant, Mentor

Nick Mustoe
Dan Dorman

Software Engineer at Instructure, Inc.

Matthew Wymer

Managing Director (Advertising) at Golley Slater London

Laura Vogel
Brent Bolyard

Psychiatrist - locum tenens

Anna Ruddle

Thrive Capital | Strategy and Operations

Carl Harvey

Electrical Engineer at Synerject LLC

Lucy Franzmann

Chief Financial Officer at Peter Mac

McGregor Dixon

Oceania Talent Leader at EY

Warren Zeserman

Senior Counsel, Trademark & Marketing at Koch Industries, Inc.

David Elmore

Interim Director of Sales and Marketing at Biogen

Newton Soares

Manager, Finance & Accounting, Commerce & Industry, Financial Services at Moir Group

Krishna Iyer

Co-Founder at SIBIA Analytics and Consulting Services PL

Chad Smolinski

Chief Product Officer, U.S. News & World Report

Matthew Farley

Software Engineer II at Sidecar

James Troller

Sr. Launch Manager at ABC Technologies

Muriel KUHN

Division Manager at Robert Half Finance & Accounting and Protiviti Account Manager

Gabriel Mejia

Director of Human Resources at Camarena Health

Hiromi Nishide
Rachelle M.

Talented HR Human Resources and Operations Manager

Shaun Nelson

Senior Embedded Software Engineer at Senet :: A Low-Power Wide-Area Network (LPWAN) Provider for IoT Applications

Patrick Roemer

Regional Vice President - Sentry Data Systems

Dallas N.

Dell:EMC Senior Area Sales Manager - DOD, National Intelligence, Aerospace & Defense

Chris Wrenn

Injection Moulding Specialist | UK Tooling | CAD CAM | Here to help you with your plastic part requirements.

Bill Morris

Mechanical Engineer at iRobot

Ryohta Ishibe

Product Manager at Chugai Pharmaceutical Co., Ltd.[

Jim Houskeeper

Sr. Software Engineer at Canon Medical Systems USA, Inc.

Solia Mitchell

Sr. Corporate Recruiter at Ticketmaster

Scott Pearigen

Director Worldwide Logistics & Warehousing at Pelican Products, Inc.

Ian Garcia

Paid Search and Social Manager at 26 Dot Two, LLC

David Clark
Sean Gee
Melody Sun

Paid Search Channel Manager at eBay

Brad Anderson

Front-End Developer at The Nerdery

David Marne

Senior Software Engineer at Workiva

Jenel PMP

Director Program Management at Matinas BioPharma

Mashfiqur Rahman

Business Intelligence SQL Developer at DGI Supply

Benoit Zeler

Co-founder & CTO at kimkim

Jeff Tsai

Full Stack Engineer at b8ta

Rachel Li

User Experience Designer at Ultimate Software

sharmeen Jiwani

Senior Quality Assurance Engineer , CSM

Yeshas Nakshathri

Partner Development Manager at AppsFlyer

Noah Kim

Product Design at Facebook

Brian Lin
Vishay Vanjani

Software Engineer at Microsoft

Bowen Dang

Software Engineer at Reputation.com

saurabh tripathi

Network Security Professional

Harshal Shah

MS in Computer Science | Full Stack Developer
Looking for colleagues of Chris Shelby at Company Inc?