Ken Auer's Email & Phone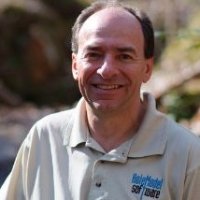 Ken Auer
Founder & CEO @ RoleModel Software | Master Software Craftsman | Mobile & Web Applications @ RoleModel Software
Ken Auer Contact Details
Raleigh-Durham, North Carolina Area
Founder & CEO @ RoleModel Software | Master Software Craftsman | Mobile & Web Applications @ RoleModel Software
Executive Producer @ RoleModel Studios (http://rolemodelstudios.com)
Director of Applied Technology @ Knowledge Systems Corporation
@ Florida Southern University
► As a Master Software Craftsman at RoleModel Software, Ken leads and mentors some of the most talented software craftsmen in the custom mobile and web development industry. His passion and commitment to software craftsmanship has made him one of the most respected pioneers in software development since the mid-1980s when he first began applying object-oriented software
ContactOut is used by recruiters at 76% of the Fortune 500 companies
Similar Profiles to Ken Auer
Chris Alvaro

Product Leadership | Corporate Development | Global Strategy

Jessica Fitzpatrick

Office of Corporate Strategy, AVP at Nationwide

Debbie Gustafson

CEO at Energetiq Technology, Inc.

Francesca Caldara

Artist Development at Equal Vision Records

Gary Seymour

Owner at Seymour Law Firm, LLC

Beth Guerrera

Vice President, Internal Sales at Prudential Annuities

Tracy St. Amant, SPHR

Assistant Vice President of Human Resources

Becky Dillon

Vice President, Experiential & Executive Producer at VICE Media

Shweta Shidhore
Mark Samuels

Co-Founder, EVP of Marketing and Innovation at Primordia LLC

Mark Rasmussen

Account Executive at LMC Insurance & Risk Management

Peggy Fiedler

Health Insurance Specialist at MJC Employee Benefits and Insurance Services, Inc.

Alex McCord
Ken Sesko

VP of Solutions at Genoa Employment Solutions

Ben Baum

National Sales Manager @ Panasonic

Jennifer Morris

Senior Project Manager at Shawmut Design and Construction

Alexandra Bruell

Reporter at The Wall Street Journal

Annette Hamilton

Chief Operating Officer and Vice President at Ho-Chunk, Inc.

Naomi Robins

Business Development at Carrier SME Avaya Business Partner

Biff Niven

Director Of Uverse Media Sales at AT&T AdWorks

Justin Atnip

Director of Development Operations at MyHealthDirect and Senior DevOps Engineer

Linnete Velez-McKnight

Sr. Global Marketing Communications Leader - Converged Solutions at Johnson Controls

Gina M. Larson-Stoller

Marketing Director, Content Strategy and Development

Michael Kraus

Sr. Manager - Marketing Automation at VMware

Michell Costa

Public Relations at Rebecca Minkoff

Richard Behr

Chief Operating Officer at Classic Hotels & Resorts

Rick Schiel

Director of Dealer Sales at KION North America

Brian Belknap, Jr.

Senior Business Development Manager at Stanley Engineered Fastening / Emhart Teknologies

Robert Reville

Chief Executive Officer at Praedicat, Inc.

Jinfeng Zhuang

Software Engineer at Pinterest

Damien Michau

Senior Engineering Manager, SRE

Ellen Holme

Technical Recruiter at Palantir Technologies

Kiyome Okikawa

Social Media Marketing Manager at The North Face

Dave Quick

Senior Director, Software/Technology

Julian Richard

Technical Sourcer at Facebook

Caroline Jenkins

Director, People & Management - Craft Business Unit at Anheuser-Busch

Bertie Hazy

Enable data agility with synthetic data

Abdul Guefor

Investment Director and Regional Manager EMEA at Intel Capital

Jean Dekker

CEO and Co-shareholder at Apex Networks

Wayne Close

Managing Director at BUPA UK Healthcare Services

Adel Louertatani
Craig Beddis
Greg Swimer

Chief Technology Officer at City Football Group

Mark Butler

Senior Engineering Manager at The Guardian

Robert Threadgold

Global Head: IT Infrastructure & Operations at ICBC Standard Bank Plc

Terri Wong

Global Digital Marketing Manager

Terry DTM

★ ★ ★ ★ ★ Experienced Keynote Speaker | Self Esteem Architect ✔Helping Professionals be exceptional Speakers ✔

Yasmin W.
Looking for colleagues of Chris Shelby at Company Inc?
Jeremy Walton
Company Name RoleModel Software
Roy Miller
Chief Operating Officer