Kathy McElligott's Email & Phone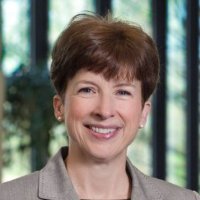 Kathy McElligott
Member Board Of Directors @ Forescout Technologies Inc.
Kathy McElligott Contact Details
Scottsdale, Arizona, United States
Bachelor's degree @ Kent State University
Executive Vice President, Chief Information Officer / Chief Technology Officer @ From July 2015 to Present (6 months) Vice President, Chief Information Officer @ From February 2010 to July 2015 (5 years 6 months) Vice President, Group CIO @ From 2003 to 2010 (7 years) Vice President of Information Technology, Emerson Power Transmission @ From 2000 to
ContactOut is used by
76% of Fortune 500 companies
Similar Profiles to Kathy McElligott
Frances Sturt

Marketing Manager at Taylor Made Computer Solutions

Matt ffolliott-Powell

Head of IT at Richard Taunton Sixth Form College & Totton College, Southampton

Stuart Stanford

Head of Client Services and Marketing - The Andrew Gregory Partnership. at St. James's Place Wealth Management

David Done
Felicity Clarke

Sales Manager for Taste Festivals, IMG Arts & Entertainment

Oliver Drury

Supporting the growth of Gartner's HR and Recruiting team across Europe, Middle East and India

Sama Meibar

Senior Account Manager at CityJobs.com

Dan Jelensek

General Manager at Angus Steakhouse on Cranbourn Street

Karen Jones

Marketing ♦ Strategy ♦ Customer Retention & Acquisition ♦ Sales Margin Revenue ♦ Market Growth ♦ Multi-sector/channel

Nathan Thoday

Senior Consultant at La Fosse Associates - Finance Transformation and Change

Christos Solomonides

Experienced Leader in Client, Sales Mgmnt & Delivery

Nick Faint

Programme Manager at Southend Borough Council

Ken Davis

Director of KJD IT Solutions Limited

Nathan Monte
Iqbal Nasim
Manprit Gill

Senior iOS Engineer @ M&S

Sergio Visigalli

Cross Asset Derivatives Trader presso Goldman Sachs

Andrew Wilson

Managing Director at Syndico

Charles-Antoine Dozin

Vice President - Capital Markets - Bank Solutions at Morgan Stanley

John McArdle
Zoe Cunnington

Talent Acquisition Partner at Informa

Jermaine Colin Henry

Content Marketing & Creative Team Assistant at BBC Worldwide

Gavin Mills

Global Sales Director at Safenames

Kaelin Alpen

Senior Manager - Business Development at NEDIN

Carlos Molinas

Financial Conduct Authority

Jane Shackleton

Head of Marketing and Events

Nick Lawrence

CEO at BIG STAR BUSINESS MANAGEMENT LTD

Jane Douglas
Brian McRae

Software Engineer at Alto Pharmacy

Abu Bakar

Chief Information Officer at Chobani

Duane Dumont

Vice President, Information Technology - Fresenius Medical Care North America @DuaneDumont

Annie Nelson
Casey Mims

Strategic Account Executive at Brex

Damian Perez

Senior Software Engineer/Researcher

Jeff Knapp

EVP, Chief Human Resources Officer at Clean Harbors

Andrew Rasiej

Founder, CEO at Civic Hall, Chairman Emeritus, NY Tech Alliance

Mike Miller

VP of Federal Sales at Veeam Software

Michael Gold

Account Executive at Salesforce

Brendan Andersen

Recruiter with a passion for EdTech, GreenTech and Data.

Mike Dean

SVP, Advanced Advertising & Automation at CBS Corporation

Alyssa SHRM-SCP

Vice President, Human Resources at Townsquare Media

Pontus Rydin

Director, Technology Evangelism at VMware

Jason Ph.D.

CEO and Founding Managing Partner at WV Ventures + LP at Andreessen Horowitz

Jack Krause

President & Chief Operating Officer at Lovesac

Christie Chavis

Vice President Marketing at DSM

Steven Shows

Growth Solutions | Sharing How Companies Operationalize Data & Innovation

Terry DTM

★ ★ ★ ★ ★ Experienced Keynote Speaker | Self Esteem Architect ✔Helping Professionals be exceptional Speakers ✔

Yasmin W.
Looking for colleagues of Chris Shelby at Company Inc?