Kathleen Schneider's Email & Phone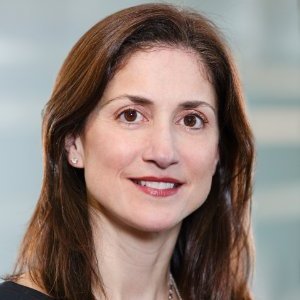 Kathleen Schneider
MBA Intern - Disney Infant/Preschool Group @ Mattel Inc.
Kathleen Schneider Contact Details
London, Greater London, United Kingdom
MBA Intern - Disney Infant/Preschool Group @
Mattel Inc.
Bachelor of Science from School of Foreign Service @ Georgetown University
International marketing executive with 20+ years of technology and consumer product brand management and leadership experience at Fortune 100 companies. Proven ability to professionalize the marketing function of emerging and hyper-growth businesses. Expertise in both Business-to-Consumer and Business-to-Business marketing strategy and execution with measurable results. Directly leading teams managing product lines of over $2+ billion USD revenue
ContactOut is used by
76% of Fortune 500 companies
Similar Profiles to Kathleen Schneider
Jeannette Mitchell

Assurance Partner, Financial Services at PwC

Heather Johnson, PHR, SHRM-CP
Allen Rodrigues

Vice President, Innovation and Development at Ameriprise

Rob Sandefur

Real Estate Sales Professional at Atrium Realty Group

Chad Oliveiri

Vice President, Curriculum Development at eCornell (Cornell University)

Wendy Kuhlman

Human Resources | People Operations, Talent Acquisition Strategist, Digital Talent Professional

Elaine Willis

District Manager at Pfizer; Diversity Recruitment/Talent Acquisition

Kimberly Te

Business Intelligence Analyst at BIPB

Stacie Hauserman

Associate Program Manager at Abbott Nutrition

Anne Wingate

Research Professional at CEB

Fei Wang
Vanessa Kezios

Director of National Accounts

Dorene Shirley

Business Development Specialist

Charles Harlos

Sr. Business Transient Sales Manager at Wyndham Dallas Suites - Park Central

Caroline Cummins

Associate Designer at Callison

elizabeth christianson

Coach at world ventures marketing recruiter

Heather Konkoli

Producer at MTO Productions

alison frankel

Editor, On the Case at Thomson Reuters Legal

Kim Post

Lead Program Coordinator at International Assisted Reproduction Center

Jill Allen Murray

Managing Director at The Sheridan Group

Shaun Tyrance, Ph.D.

Consultant, Talent Management & Organization Alignment at Towers Watson

onne broek
Lisa Machado Garcia

President, Garcia Legal Search, Follow Me On Twitter @Lisamgarcia

Kostas Petritis

Associate Professor/Laboratory Head, Center for Proteomics at the Translational Genomics Research Institute (TGen)

Jerome Bell

Owner, RAJJ Investment Properties, Inc.

Mark O'brien Mark O'brien Phang

Agent/Broker Prestige Insurance Agency

Michael Templeton

Elementary Principal at Central Falls School District

Lorraine D'Angelo

President, LDA Compliance Consulting, Inc.

Celesta Powell

General Manager at Happy Valley Brewing Company

Terry DTM

★ ★ ★ ★ ★ Experienced Keynote Speaker | Self Esteem Architect ✔Helping Professionals be exceptional Speakers ✔

Satya Nadella
Tess Parent

Associate at First Avenue Partners

Waldemar Quevedo

Software Engineer at Synadia Communications Inc.

Avi Shah

Software Engineer at Facebook

(Ryan) Phan

Inspired to make a difference - iOS Engineer and Entrepreneur

Jeff Cleveland

Principal Software / Data Engineer at TripAdvisor

Huzefa Dargahwala

Computer Science Masters Student at IU Bloomington

Deb Steiner

Medical Director at Biogen

Yiqian Li

Autonomous Driving Motion Planning and Controls

John (寇)

Bilingual (Mandarin Chinese) Supplier Development Engineer

Chris Lesch

Software Engineer at Google

Michael Kosog

DevOps Engineer at Unity Technologies

Antonio Calabrese

Software Engineer at Google

Nithin Mallya

Engineering Director at Audible Inc. an Amazon Company, Creator of Besto.io, Ex Amex, PayPal, eBay

Kevin Taber

Front-End Engineer at Beachbody

Thomas Gauthier

Hux Data Science Lead at Deloitte Digital

Joe Begley

Senior Frontend Developer at Walmart Labs

Yupeng Liao

Principal Software Developer at Hulu

Yasmin W.
Looking for colleagues of Chris Shelby at Company Inc?