Karen Watkins's Email & Phone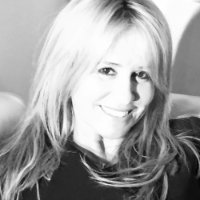 Karen Watkins
Head of Member Experience @ Happy Money
Karen Watkins Contact Details
EVP / Chief Operating Officer Christian Dior North America @ From May 2009 to Present (6 years 8 months) Greater New York City AreaSVP Louis Vuitton, North America @ From June 2002 to May 2009 (7 years) Greater Los Angeles Area
IMD Business SchoolB.A, ECONOMICS @ UCLA Karen Watkins is skilled in: Apparel, Brand Management, Fashion, International Marketing,
ContactOut is used by
76% of Fortune 500 companies
Similar Profiles to Karen Watkins
Ashraf Moolla

Consultant at Bain & Company

thapelo kadi

Safety, Health and Environmental Manager at Wesizwe Platinum Limited

Gita Loosz

Senior Buyer at Eveready (Pty) Ltd

Hilda Kruger

Frontline Service manager + CRM - CSI at Hyundai Boksburg

Bertie Hugo

CEO, Animed Agri Pty. Ltd. Agent, Laeveld Agrochem

Andre Mathee

IT Manager at HomeChoice Holdings Limited

Michael Stringer

Managing Director at Stringer Enterprises

Komalan Moonsamy

Business Solutions Architect at EOH CSA

mosa masonganya

Water Quality Technician - Complience and Monitoring at Capricorn District Municipality

Seleko Mokgatle

Management Consultant - Digital Marketing and Customer Experience at Deloitte Digital Africa

Steyn Krouse
Erik Bruggink
John Pelucci

Owner, National Packaging Systems

Dennis Kwaramba

Bachelor of Science in Information Technology at Richfield College (BSc IT)

Kenosi Sibambato

Quants Analyst at RisCura

Evelyn Tumiso Sobekwa

Public Relations Practitioner

Nico Smith
Roger Saner

Software team coach and fullstack developer at How Might We

Naidoo (Viloshnee)
Faeeza Lorgat
Angela (Koch) Weber

Client Account Manager at GEOVIA

Siphokazi MBA

Head Of Finance And Administration at Krones SA

Wesley Vickery. MBA

Credit Auditor/Credit Analyst, Compliance Manager. MBA, Dip. BCM. (Retired) at Nedbank

Byron Phillips LION 6600+ connections

Service Delivery Manager at Internet Solutions

Lister Niemand

Senior Manager International: Technology & Capital Project Contracting at Sasol

Marius Dreyer

Chief Information Officer at Mutual & Federal

Henk Krebs

Managing Director at MC Pharma Consulting (Pty) Ltd

Terry DTM

★ ★ ★ ★ ★ Experienced Keynote Speaker | Self Esteem Architect ✔Helping Professionals be exceptional Speakers ✔

Jerome Bourbon

SVP Chief Technology Officer - Wealth Management Technology at Wells Fargo

Serge Glikstein

Sr. Front End Developer at Advisor360°

Dan Wagner

Dan Wagner is a serial technology entrepreneur having created a number of successful tech businesses over 30 years

Michael Whitehead

DevOps Engineer at EMS Software

Ilias T.
Debbie Chen

Software Engineer at Pivotal Labs

Audrey Liu

Senior Software Engineer at Google

Mammad Hiring]

VP Engineering, Data Platform

Samit Hirawat

Chief Medical Officer at Bristol-Myers Squibb

Andrew Slatter

Finance & Agribusiness Executive

Anna Yum

Digital Marketing Strategy | Paid Media | Growth Marketing | Customer Acquisition | E-commerce | Demand Generation

steve lee

Deputy Chief Executive Officer at IHiS (Integrated Health Information Systems)

Deepak Singla

Senior Java Developer at Barclays Bank Plc, Manchester

Yohan Fernando

Senior Manager, Cloud Engineering at Pearson

Henry Lin

Research Scientist, Core Data Science at Facebook

Susie Donaldson

European Marketing Director at Canon EMEA

Serhiy Yarovyy

Java developer at Intellias

Barry Zwarenstein
Yasmin W.
Looking for colleagues of Chris Shelby at Company Inc?