Julie Tanner's Email & Phone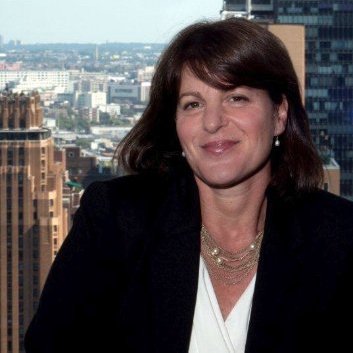 Julie Tanner
Board Representative @ Ceres, Inc.
Julie Tanner Contact Details
Greater New York City Area
Assistant Director, Socially Responsible Investing @ Responsible for developing robust and substantive agreements with corporate boards and senior management to improve environment, human rights and governance performance by: • Engaging with key corporate decision-makers, civil society organizations, government and other stakeholders; • Developing cross-border coalitions and multi-stakeholder collaborations designed to improve corporate and industry performance; • Conducting
ContactOut is used by
76% of Fortune 500 companies
Similar Profiles to Julie Tanner
Andrea Lawton

Corporate Accounts Marketing & Sales Operations at Ecolab

Tripp Montalbo

Chief Executive Officer at HCA Mainland Medical Center

Baqar Husain

Sr. Manager, Security Threat Management

Shailendra Parikh

Sr Director, Digital & Analytics, Retail & CPG at HCL Technologies

Indy Wijenayaka
Karon Webster

Customer Service Technical Support at Cigna

Miguel Flores
Yohan Rajan

Product Design and Development at Apple

Pratap Shergill
Valery Efimov

Senior System Administrator at Palainteractive Canada

MJ Moore

Business Development Manager at TotalMed Staffing, Inc.

dongguel kwak

CIO at STIC Investments Inc

James MD

Gastroenterologist at James Maher MD Gastroenterology

Dr. Nacier

MD at NYU Langone Brooklyn Gastroenterology Associates

Nadav Minkin
Robyn MD

Maternal-Fetal Medicine specialist, & Editor, Your Pregnancy Matters blog

Michael Cunningham

Java Developer at Irish Life Investment Managers

Nicholas MBA

Financial Analyst at CareerBuilder, LLC

Julia Sicard

Healthcare Sales and Communications Specialist

Tracy GA

NYC Regional Facilities Manager at Google

Wei Tang

Senior Java Developer at nZonemedia.com

Grayson Taylor

Experienced Estimator and Project Manager at Gelder and Associates, Inc.

Kevin Hendricks

Sr. V.P. Product Development at Insurance Technologies

Otto Toth

SVP Corporate Development, Product & Technology at Oath

Sivakumar T

Sales Director at HCL America

Bruce Schwartz

Outside Sales Representative at Laird Plastics

Judd Spector

VP at Midland Industries Inc.

Janie Page

Beverage Marketing Leader | Brand Strategy | Project Management | Innovation | Coffee Q Grader

Pe'er Dar

Director, Division of Fetal Medicine and Ultrasound

Rhiannon Poley

Marketing Manager at Mighty Games Group

Terry DTM

★ ★ ★ ★ ★ Experienced Keynote Speaker | Self Esteem Architect ✔Helping Professionals be exceptional Speakers ✔

Andy Burner

Vice President Operations; (Chief Operating Officer - Americas) at Xero

Kerman Kohli

21 | Founder | Engineer | First exit @ 20.

Wally L.

Senior Cloud Infrastructure Architect at Amazon Web Services

Antony Simpson

Salesforce Consultant at CloudShift Group

Declan Ramsay

Junior Developer at Alphero

David Pekar
Michael Shone
Zhe Lu
Liam Ahern
Erik Smith

Senior Mobile Engineer at OpenSnow

Sara Morsi

Mobile Engineer II at QuadPay

Oreste Luci

Senior Software Engineer at Onebox - Ticket Distribution System

Josephe Beaudry

DevOps / Systems Engineer

Derick Anies

Senior Product Designer at Square

Aaron Brown
Miguel Huerta

Developer Internet Brands

Steven Weldon

Senior Backend Software Engineer at Circulation

Matt Thompson

Senior Software Engineer at Medallia

Yasmin W.
Looking for colleagues of Chris Shelby at Company Inc?
Erin FPA
Chief Operating Officer