Julia Fearn's Email & Phone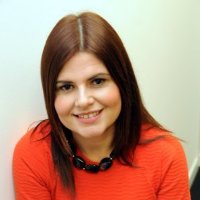 Julia Fearn
Partner @ Warren Partners
Julia Fearn Contact Details
Leeds, West Yorkshire, United Kingdom
Partner @ Warren Partners
Partner - Head of Financial Services & Finance Practice @ Hitchenor Wakeford
Managing Director @ Charterhouse Recruitment
Warren Partners is a specialist executive and non-executive search business, who provide search, Systemic Board Review®, leadership coaching and consultancy services to clients based both in the UK and internationally. Warren Partners supports executive and non-executive career and portfolio development across all of the main sectors. It has a firm stance on ethical business and improving effectiveness
ContactOut is used by recruiters at 76% of the Fortune 500 companies
Similar Profiles to Julia Fearn
Brennan Lynch

Senior Consultant at Microsoft

Abigail Rodriguez

Recruiting Coordinator at CenterPoint Energy

Terence Fugazzi

Effective marketing executive making small companies go big

Boyer Rosene

Boyer Rosene Moving & Storage

Scott Merritt

Assistant Director for Operations at National Museum of the American Indian, George Gustav Heye Center

Sundus Marogy
Aaron Memmer

Major Sales Associate at Costco Wholesale

Brian McCaslin

Principal Counsel, Biologics Litigation/Business Development at Sanofi

Buck Ennis

Photographer at Crain's New York Business

Nick Solberg

Logistics Engineer at Veritas Steel, LLC.

Richard Duerr

Software Developer at Breakthrough Fuel, LLC

Michael Strojnowski

Scientist at Ricerca Biosciences

Anthony Igor Vulin

Technical Sales Specialist Molecular Biology, Thermo Fisher Scientific

Evan Simpfendorfer
Derrick Erickson

Chief Pilot at FirstFlight

Rev Dr Jefferson Callahan
Andrea Meyer

HR Manager at SERVPRO of Iowa City/Coralville, Ottumwa/Oskaloosa & Des Moines East/SW

William Carmichael
William Atcheson
Keith Sliney

Creative Director at Boston Celtics

Wes Daughtry, FSA, MAAA

Senior Modeling Actuary at Guggenheim Insurance

Andrew Leonardi

General Manager Panera Bread

Judy LeStrange

Senior Regional Sales Manager, Southeast US, GE Renewable Energy

Sam Shipley

Senior Creative Director - Basketball Apparel at Nike

Alden Ward
Marcelo Helminsky

Drivers Assistance Product Engineer at Bendix Commercial Vehicle Systems LLC

Juergen Gohlke

Estimator Structural & Misc. Steel

Ayse Canoso

Supplier Quality Engineer at Apple Inc.

Freddy Djogo

Certified Volunteer Tax Preparer at United Way of Greater Toledo

Sarah Deranlot

Chargée d'affaires chez Maten

Thibaud Anthoine

Lead Web Engineer @Deezer

Axel Pavageau
Ivan Shcherbakov

Data Engineering Manager at Facebook

Ramez Hanna

SRE engineering manager at Criteo

Alexandre Heimburger
Benjamin Pipat
Corentin Saux

Co-Founder @ abbeal [We're hiring !!!]

Wajdi FARHANI
Ludovic Elice

✔️ReactJS & React-Native Developer

Camille Fantini

Talent Acquisition Specialist chez AROLLA

Luc Falempin

CEO chez Tokeny Solutions

Julie Chapon
Fabrice Otaño
Stéphane RAULT
Marianne JOSEPH

Web Developer PHP Symfony 2

Terry DTM

★ ★ ★ ★ ★ Experienced Keynote Speaker | Self Esteem Architect ✔Helping Professionals be exceptional Speakers ✔

Satya Nadella
Yasmin W.