Judyth Brown's Email & Phone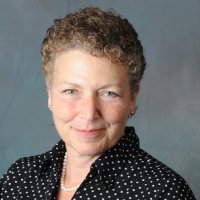 Judyth Brown
Executive Director @ MOCEANS Center for Independent Living, Inc.
Judyth Brown Contact Details
Education and Training Manager @
Master of Science. Ed @ Kaplan University
Social Media I partner with small and midsized businesses to demystify social media and create best practices. Your online presence should represent you, the real you, not your SEO. If you're uncertain about your online presence I can help you create a strong, responsive social community that will increase productivity, attract qualified prospects, and build brand awareness.
ContactOut is used by recruiters at 76% of the Fortune 500 companies
Similar Profiles to Judyth Brown
Aicha Taybi

Ebola Expert - Training coordinator chez World Health Organization

Amandine Verraghenne

Gestionnaire payroll at SD Worx

Danny Vervondel
Thomas Mus
Sophie Marysael

Juridisch adviseur KBC Defendo

Sara AMADJAR

Recruiter & HR Consultant at Kelly Services Belgium ||Connecting to the world of talent ||

Anthony Piccininno

Account Manager Wallonie / GD Luxembourg chez Duscholux

Melissa De Greef
Fang Lan Lie

Product Innovation manager at Mars

Marco Stolle

Technisch adviseur, webdesign at Microware Solutions nv

Simon Heylens

Senior Trainer/developer at Toyota Motor Europe

Patricia Bracke

HR Manager Building Insulation at Recticel

Michiel Decroos

Key Account Manager at Punch Metals International

Laurence Trickett

Business Intelligence Expert

Jan-Pieter Huyck

Account Manager at Hubert De Backer nv

Hubert H. Bergmans

CEO at B|C|D|E| Centre Elementaire bv

Mieke Schevelenbos

vanaf 01/09/15 marketing strateeg bij Colruyt Group

Elien Peleman

Consultant at OM Partners

Benoît Clotuche

Comptable-fiscaliste, Gérant du Cabinet Bronckart ScPRL

Bjorn Palmkoeck

IT Consultant @ Cheops Technology

Barbara De Vos

Partner Contentwise – consultants in communicatie, partners in contentcreatie

Evi Maquoi

Freelance (technology) journalist / copywriter / content creator

Patrick Van den Bossche
Katelijne De Weerdt

Product Manager at Alphabet Belgium

Vanessa Feneau

Division Manager at Robert Half

Nadia Van Kersschaver

Business Development Manager at Anixter

Lieselot Deroo

Office Manager at Axiom Consulting Partners

Pieter Baekeland

Technical Coordinator at TRACTEBEL ENGINEERING - GDF SUEZ GROUP

David Arias Nicastro

Manager CIB, Wealth & Asset Management in Steering Centre Group Credit Risk Reporting

Lokesh Gupta

Principal Technology Lead/SaaS/Cloud Native

Douglas Hanna
Parth Bhakta
Thomas Pan
Jayraj Nair

VP, Global Head IoT & CTO Industrial Engineering Services at Wipro Limited

Shashi Madappa

Software Engineer/Architect

Sonya Kapoor

Vice President - Business Development & Strategic Hiring

Stephanie Thomas

Director, Lifecycle Marketing at Demandbase

Todd Shimizu

Managing Director, Stategy & Transformation at Grant Thornton LLP

James Han
Kate Martin

Sr. Technical Recruiter - T-Mobile (Cyber Security and Video Technology Divisions), Certified Diversity Recruiter

Christopher Gamble

VP, North American Sales @ Adzuna | Ex- Indeed Head of National Sales | Ex- GE Global Leader | USMC Veteran | 13K/Top 1%

Shu SPHR

HR Business Partner at Purch

Aaron Frazin

Founder and CEO at Detective.io

Tejas Varunjikar

Senior ADAS Algorithm Engineer

Kirk Niehaus

Vice President, Global Supply Chain Planning at The Clorox Company

Terry DTM

★ ★ ★ ★ ★ Experienced Keynote Speaker | Self Esteem Architect ✔Helping Professionals be exceptional Speakers ✔

Satya Nadella
Yasmin W.