Joshua Biggs's Email & Phone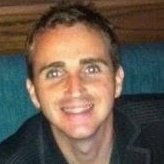 Joshua Biggs
Director of Sales @ Adair Homes
Joshua Biggs Contact Details
10 years of sales and management experience including current position as Director of Sales for Adair Homes.
Director of Sales @ Adair Homes is the largest builder of affordable custom homes in the Northwest and has been building homes and changing lives since 1969. Adair Homes has built over 15,000 homes since the Company was founded in 1969,
ContactOut is used by recruiters at 76% of the Fortune 500 companies
Similar Profiles to Joshua Biggs
Steven Lonzo

Administrator at Lansing School District

Otis Vance

Vice President Finance and Administration

Joanne Bersamin

Product Management and Customer Support Services

Karie McBride

Business Support Manager at Nationstar Mortgage

Kenji Roberts

Associate Corporate Sales Representative at Citrix

Don Summers

Project Manager at Burns & McDonnell

Abby Gonzales

Patient Operations Associate at ZocDoc

Noah Rawlings

Managing Partner at Rawlings Ventures

Luca Carloni

Associate Professor at Columbia University

Ravi Talluri

Manager, Global IT Quality

Edwin Fynn
Chunwei Chang

Outside Sales Representative at Sherwin-Williams Paints

Michael Alkon

dentist at dr michael alkon

Robert Ringelspaugh

Financial Center Operations Manager at Bank of America

Aroldo Hernandez

Owner at Deviate Autosport

Akash Kalia, CTA
Shyamal Subramanyam

Graduate Research Assistant | Doctoral Candidate

Ly Vessels, Ph.D.

Security Strategist and Architect

Kristen ( Fry) Stafford

Companion Animal Sales Representative at Elanco

Derek Stuckert
Allan Butler

Interdisciplinary Engineer at Naval Undersea Warfare Center Keyport

Sharon Tolton

Paralegal at Pogust, Braslow, & Millrood, LLC

Suganya Thirumalai Kolunthu

Information Technology and Services Professional

Amanda Ottosson

International Development Professional

Bennett McPhatter

President & CEO, 4DD Software

Meng He

Postdoctoral Fellow at Genentech

David Barna

Student at Penn State University

Karin de la Fuente
Kristine Kurtz

Medical Liaison - Growth Hormone Disorders, Field Medical Affairs - BioPharmaceuticals for Novo Nordisk

Addygirl Conrad
Terry DTM

★ ★ ★ ★ ★ Experienced Keynote Speaker | Self Esteem Architect ✔Helping Professionals be exceptional Speakers ✔

Satya Nadella
Yasmin W.
Jeffrey Ee

Product Growth | Live Ops | Monetization Leader

Alexis Bronchart

? Senior Mobile Developer

Vladimir Atanov

Lead Elixir/React/Ruby Developer

Samur Araujo

CTO / Tech Lead / Computer Scientist

Alex Falls

Vice President, Product at Hearsay Systems

Shiranka Miskin

Engineer at Slack (Desktop Team)

Adam Fleming

Finance Director at Marlin Equity Partners

Daniel Cortez-Andrade
April Ai

Associate Software Engineer

Mukesh Patel

Ask Datatech - Outsourcing Data Entry Services Provider India

Indranil Nath

Vice President & General Manager, Property & Casually, Global Insurance at DXC Technology, Mentor and Angel Investor

Maxime Bernard
Bruno Gauthier

Senior Embedded Software Engineer at Bose Corporation

Ganesha Shettigara

C# | .Net |C++| MVC developer analyst at Southern Company

Zhaoxian Hu

Full Stack Developer at UC Irvine

Caili Sola

Software Engineer at Nokia

Gopikrishna Agisetti

Senior Developer at DIRECTV Latin America
Looking for colleagues of Chris Shelby at Company Inc?
Marty Hoye
President
Kellie Kraft
Branch Support Specialist