Joshua Allen's Email & Phone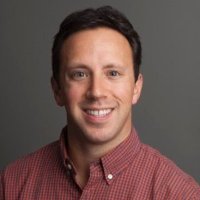 Joshua Allen
Brand Manager, LISTERINE® @ Johnson & Johnson
Joshua Allen Contact Details
Greater New York City Area
Brand Manager, LISTERINE® @ Johnson & Johnson
Marketing Manager, Oral Care GFO- North America @ Johnson & Johnson
Associate Brand Manager, ROGAINE® @ Johnson & Johnson
Bachelor of Science, Business Administration @ Boston University - School of Management
Associate Brand Manager, ROGAINE @ From September 2015 to Present (4 months) Associate Brand Manager, AVEENO Baby and Sun @ From August 2014 to August 2015 (1 year 1 month) Associate Brand Manager, Global Johnson's Baby and Desitin @ Global Franchise Organization for North America From August 2013 to August 2014 (1 year 1 month) MBA @
ContactOut is used by recruiters at 76% of the Fortune 500 companies
Similar Profiles to Joshua Allen
Brian Soumakian

CTO at Fibo Kids Art Academy

Sinwee Choo

Sales Manager at NEC Asia Pacific Pte Ltd

Layne MBA

Manager - Sales Development, at CleverTap

Iulian Andriuta

Manager at Smart Lighting Industries Ltd

Steven Cooper

Product Manager at FutureSoft, Inc.

Jessica Cote

Supply Chain Manager at Jankel Tactical Systems LLC

Gary Doyon

President/CEO Inductotherm Group

Dirk Pranke
Jehad Alkadi

Senior Vice President at Public Investment Fund (PIF)

James Wilkes

IBM Global Cloud Center of Competence | Mergers, Acquisitions, and Divestitures | Ultra endurance racing ツ

Harman Sodhi

Sr. Director, Head of Advertiser & Political Sales at Videology, Inc.

Donatella Bellò

Translation project manager and terminologist at Punto Traduzioni

Elihai Maicas

Design Verification Engineer at Intel

Brian Powley

Chief Client Officer at ROI·DNA

Scott Garcia

Chief Financial Officer at Doctor Evidence

Vlad Amirov

Co-Founder & Chief Technologies at Lendoit

Katherine Drake

Director of Informatics at Cytobank Inc.

Sreehari G

Software Engineer at Atlassian

AW ALBERT

Procurement Manager/Lead - LNG, Oil & Gas Offshore / Onshore, Renewable Energy

Suresh s

Maintenance, repair and overhaul |After sales services for OEM to ensure profits | Pan India| Servo motor Expert

Johnathan Reid

Enterprise Architect - Commercial Digital Technology

Aneela Davisson

Vice President - Global Strategic Sourcing at NBCUniversal and Comcast- CURRENTLY RECRUITING FOR A SOURCING MANAGER

Dajun Wang

Analytic Lead at Experian

Anousith Tozzi

Speech-Language Pathologist

Thomas John

Maintenance Manager at XTEN Industries LLC.

Cammie Chan

Trader at Torq Capital Management

Jamie Marshall

Software Development - Media Data Analysis

Gurveen Bhasin

Senior Human Resources Business Partner at Swire Beverages

Abrahm Sihaloho

Head of Internal Communications & Employee Engagement at PT Bank CIMB Niaga

Caitlin OTR/L

Occupational Therapist at Genesis Rehab Services

Terry DTM

★ ★ ★ ★ ★ Experienced Keynote Speaker | Self Esteem Architect ✔Helping Professionals be exceptional Speakers ✔

Abdelrahman Shettia
Giancarlo CPA

Tax Manager at ProSight Specialty Insurance

Hayden Perry

Director of Marketing at f'real foods

Jennifer Chin
Ramon Vigil

Trading Strategist at Ergoteles Capital

Russell Dresher

You can customize this invitation

Ashley Harris

Manager, Audience & Data Strategy at Mindshare

jinyang li

Quantitative developer at Goldman Sachs

Andrew Small

Site Reliability Engineer at Apple

Tania Wiens

Director of Business Development at Precision For Medicine

Jia Xu

Principal Engineer at Cisco

Genevieve Wang

CSO / VP of Product at Brightidea. We're hiring!

Katherine Mansourimoaied

Senior Security Engineer at Atlassian

Bob Denio

Director of Operations at Trader Joe's

Toby Jackson

Engineering at LifeCo, Inc.

Kirill Aukenov

Staff Software Engineer at Reddit, Inc.

Mike Colarusso

Director, Cloud Infrastructure and DevOps at DriveWealth

Taylor Herron

Software Engineer at Tapad

Yasmin W.
Looking for colleagues of Chris Shelby at Company Inc?