John Rankin's Email & Phone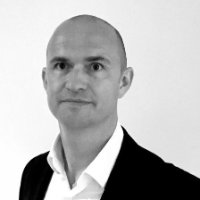 John Rankin
Chief Revenue Officer (consultant) @ SMADEX
John Rankin Contact Details
Chief Revenue Officer (consultant) @
SMADEX
Vice President Americas & EMEA @
Smaato
BA (Hons) @ Coventry University
C-Level Adtech and Mobile Advertising start-up and growth leader Europe, USA and APAC Start up and growth funding and company development in new tech sectors. Specialties: Mobile Publisher and Advertiser development Mobile Video advertising across Brands, Agencies and App-developers Programmatic platforms, exchanges, adtech Global Media Agency Sales: Global mobile games business development Client direct sales - US,
ContactOut is used by
76% of Fortune 500 companies
Similar Profiles to John Rankin
Miguel Pestana

Financa software developer na EXICTOS

Albertina Silva

EXPORT MANAGER at BRASMAR III - Comércio de Produtos Alimentares, S.A. (Grupo Metalcon)

Nuno Morão

Músico | Director, operador e professor de som

Liliana Narciso

Product Owner - Digital & Mobile Strategy na DIA PORTUGAL Supermercados

Paulo Rego

Manager, Ambidata - Digital Innovation Solutions & Consulting - LIMS provider

André Carmo

Test Automation & Continuous Delivery Engineer at Farfetch

Hooshiar Zolfagharnasab

Visual Computing and Machine Intelligence at VCMI

Sara Ramos

Software Engineer at Safira

Tiago PL Viana Machado

General Manager, Board Member at GLN

Jorge Paraíba

Energy/Commodities Trading

Pedro de Abreu Branco

Managing Director at Menarini Diagnostics

Alfredina Moura
João Jesus
Fernando Costa Lima

Managing Director at Banco Português de Investimento

Sonia Mesquita

HR Head for Portugal / Office Manager @ Gómez-Acebo & Pombo

Nuno Prego Ramos

Pharmaceutical and Biotech Professional

Isabel Vasconcelos
Maria Boavida Roque

Events Production - Free Lancer

Ana Margarida Teixeira
Maria Alexandra Pires

Human Resources Director, Xerox Portugal

Ana Rebelo

Researcher at INESC Porto

Ana Peneda

Head of Corporate Human Resources at PROEF GROUP

Edgar Costa
José Barbosa

Master's Degree in Civil Engineering at Universidade do Minho

Jorge Viegas

President at FIM (Federation Internationale de Motocyclisme)

Olia Tyurganova

Team Leader of Service Delivery Application Support at BNP Paribas

Filipe Barros

Managing Director at Logística Moderna

Diogo Vidigal

CEO TRIBE Fitness & Health Clubs // Consulting

Terry DTM

★ ★ ★ ★ ★ Experienced Keynote Speaker | Self Esteem Architect ✔Helping Professionals be exceptional Speakers ✔

Brian Chung

Solutions Engineer at LaunchDarkly

Huan-Kai Peng

Technical Leader in ML Research and Productization

Jianli(JohnLee) Fan

Android Developer at Peel

Jacob Stultz

Platform Architecture Lead at Strava

Jeremy Zimmer

Chief Executive Officer, United Talent Agency

Patrick M.
Nabil Alyousuf

Entrepreneur and Investor

Habib Haddad

Entrepreneur, Investor, Community builder

Albert Lim
Mehrez ALACHHEB
Pierre Martin

Développeur Front-End / React chez Infinite Square

Brice AIELLO
Fathi BENAZZA

Senior Consultant chez Argon Consulting

Frédéric de Villamil

Head of Infrastructure at Synthesio

Bruno Fridlansky

Plus il y a de digital, plus il faut de l'Humain. Auteur de «Maitriser LinkedIn», TEDx speaker. [Conseils + Formations + Conférences sur LinkedIn, l'influence professionnelle et le social selling]

Sébastien POTTIER

Global Talent Acquisition Leader

Flavien David

Software Engineer @ Front

Xavier Zeitoun

CEO & Co-founder at Zenchef - We are hiring!

Yasmin W.
Looking for colleagues of Chris Shelby at Company Inc?
Chris Morof
Senior Engineer / Tech Advisor / Blockchain
RJM H.
Co-Founder
Anton Lukashenko
Full Stack Developer