Joe DiPasquale's Email & Phone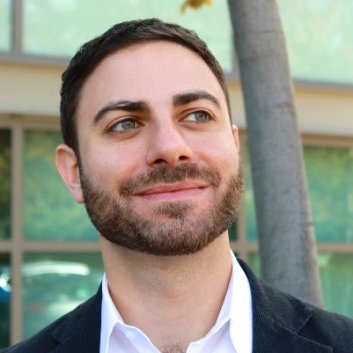 Joe DiPasquale
CEO @ BitBull Capital
Joe DiPasquale Contact Details
CEO @ BitBull Capital
Cryptocurrency @ StartX.
Founder and CEO @ Regroup
Founder and CEO @ Regroup is a leading group messaging service. From December 2005 to Present (9 years 11 months) Advisor @ The leading early stage and structured growth capital firm. Founded by Bill Joy, Andreas Bechtolsheim, and Roy Sardina. From 2011 to Present (4 years) San Francisco Bay AreaCo-Founder and Director @ StartOut is a 501c3
ContactOut is used by
76% of Fortune 500 companies
Similar Profiles to Joe DiPasquale
Bruce Carlstein

Director at PricewaterhouseCoopers Australia

Suseema Rupasinghe
Heather Denman

Customer Inclusion Manager, IAG

Adam McMaster
Anna Rubinowski

Subject Librarian, Slavic Studies & German Studies, Ada Booth Librarian at Monash University. AALIA

Tahir Tanveer

Group Executive - Business Technology at Australian Unity

Brad Tamer

Head Of Customer Experience UBET

Brian Coogan

White Dog Green Frog Web Services

David Connolly

General Manager at Tipperary Group of Stations, NT, Australia

Stuart Webber

Sales Representative & Account Manager at 'La Boqueria' by Nomad Distribution

Chitabha Menyam

Client Services Consultant at equigroup Pty Ltd

Noel Pierre

Division Branch Manager - Siemens Building Technologies

Jodie McCarthy

Licensed Estate Agent at Jellis Craig

Raafat Gergis

Experienced Hospital Account Manager

Andres Neicun

Senior Project Engineer at Otraco International Pty Ltd

Walter Maccallum
Shanan White

Senior Manager Fraud and Security at Macquarie Group

Jane Woodhouse

Legal Counsel, AbbVie ANZ

Sindhu HS

Sr. Test Analyst-ISTQB Certified

Hazel Perez
Dominique Pendleton

Communications Officer at St Vincent de Paul Society NSW

Tony Spencer
Anthony Denaro

Financial Planner at Wainscott Financial

John Comino

Property & Planning Law Specialist COMINO PRASSAS Solicitors Notaries & Mediators

Jeff Treble

General Manager at Monsoon Industries

Pauline Smyth

General Manager New Zealand at Medibank

Declan Scott

Co-Founder, Fluid Education

Bas Hegge

Project Manager at Westpac

Bart Meertens
Terry DTM

★ ★ ★ ★ ★ Experienced Keynote Speaker | Self Esteem Architect ✔Helping Professionals be exceptional Speakers ✔

Satya Nadella
Andrew Muinos

Senior Software Developer at Hulu

Sam Cassatt

Chief Strategy Officer at ConsenSys

Vikram K.

Senior Director of Product

John Barry

Talent Acquisition│Information Technology & Life Sciences│Contingent & Retained

Fred Soriano

Senior Technical Recruiter at Dropbox

Connie Park

Software Engineer at Twilio Inc.

Douglas Gray

Senior Vice President, Engineering at Indeed.com

Scott Dworkis

Infrastructure Engineer at Orange Silicon Valley

Abhishek Savant
Lee Howe

CIO, Head of IT at Lantheus Medical Imaging

Chris Feist
Daniel Sonsino

Founder, Guia Human Resources Consulting

Evan Hunt

VP - Algorithmic Trading Development at Bank of America

Amlandeep Bhadra
Jason Martens

Senior Software Engineer at Zendesk

Nilanjan Roy

Experienced Full Stack Developer, Development Team Leader

Steffen Roegner

Systems Engineer at Amazon Web Services

Yasmin W.