Joe Darling's Email & Phone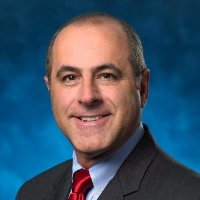 Joe Darling
Company Name Anika Therapeutics @
Joe Darling Contact Details
Company Name Anika Therapeutics @
Independent Director @ Ossio, Ltd.
Executive Chairman @ Arthrosurface, Inc.
Exceptional leadership skills as a C-Suite executive across several key markets: medical devices, biologics, and pharmaceutical markets. Joe Darling has a broad range of P&L responsibilities in various healthcare markets including: sports medicine, biologics, cardiovascular, MIS general surgery, visualization products, powered instruments, GI products, GYN, antimicrobials, dermatological products, spine, trauma, extremities, and arthroplasty. Demonstrated experience in turn-around
ContactOut is used by recruiters at 76% of the Fortune 500 companies
Similar Profiles to Joe Darling
Tawnie Baker

Office Administrative Assistant at CHANEL

Cary Aiken
Mikey Hoare

Director of Communications, Security/Cyber at Foreign and Commonwealth Office

Gary Shaeffer

Business Development at SAP

Kristopher Spector

Business Sustainability Manager / Consultant

Celinda Ayers Sowell

Marketing - Texas Region DermOne Dermatology

Cesar Jackson

Independent Supply Chain Management Consultant

Bradley Schwarz

Director of Transmission Planning at Hunt Utility Services

Judith L Stroud

Insurance Agent at State Farm Agent

Andy Gaspard, M.B.A.

Director, Information Systems and Technology, The Harris Corporation

Vincent León, AAMS®

VP, Director of Offshore Sales at Eaton Vance

Annette Galaviz

Account Executive at H.Bloom

Tara Kay

Account Executive at Spotify

David Slutz

President & CEO at Precix

Courtney DeMilio

National Vice President at LoJack Corporation

Nariah Redeau

Staff Auditor at Salmon Sims Thomas & Associates PLLC

Matthew Duffield

President/Founder at Shamrock Acquisitions, LLC

Keith Kabza

Solution Architect Enterprise Communicaiton Global Practice at Microsoft

Tessa Woodcook

Senior Director, Strategic Client Partnerships at ADP

David Sramek, RCDD

Regional Sales Manager at The Siemon Company

Travis Peres
Arden Haynes

Packaging Engineer at Caterpillar Logistics Inc.

Ron Bertolina

Vice President and Legal Counsel at AKT Development Corporation

Wade Raulerson

CEO at MHD Communications

Rebecca Chalker

Adjunct Professor at Pace University

Audrey Wessman

Aetna, Marketing Director

Kaylee Douglas

Senior Account Manager at VML

Nick Reavill
John Donham

VP Special Projects & Chief of Staff at Blizzard Entertainment

Laurențiu Dascălu
Victor Engineer
Natalia Alfonso

Senior Product Marketing Manager at Amazon

Nikhil Balaraman

Director of Product Marketing at Algolia | We're Hiring!

Tim Roose

Connecting DFW's top sales & recruiting pros with orgs that help them thrive!

Matthew Hicks

Sr. Account Manager at Amazon Web Services (AWS)

Monika Goyal

Senior Recruiter at Amazon- A9 Hiring Senior SDMs, Principal PMTs, Principal TPMs, Business Analysts

Meagan Karagias

Technical Recruiter looking for the best to work with the best.

Nick Cottrell

Senior Product Designer at Mavenlink

Sayantani Goswami

Senior Cloud Solution Architect at Microsoft

Martin Bednar

Vice President, Neuroscience

Erik Duindam
Meghan Grady

Business Development, Product Partnerships at Stripe

Ashwin Kachhara

Software Engineer at DoorDash

Terry DTM

★ ★ ★ ★ ★ Experienced Keynote Speaker | Self Esteem Architect ✔Helping Professionals be exceptional Speakers ✔

Satya Nadella
Yasmin W.
Looking for colleagues of Chris Shelby at Company Inc?