Jenny Millichip's Email & Phone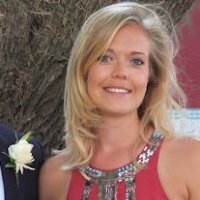 Jenny Millichip
Talent Manager @ Tarsh Lazare Marketing Recruitment
Jenny Millichip Contact Details
Talent Manager @ Tarsh Lazare Marketing Recruitment
Agent @ Xchangeteam
Consultant @ Target Partners
Talent Manager @ A leading name in the marketing world, Tarsh Lazare Marketing Recruitment specialises in placing exceptional candidates in a wide range of roles including:  Brand Management  Retail Marketing  Consumer & Market Insight  Category & Customer Marketing  Marketing Communications  Digital Marketing  Brand & Marketing Consultancy Well-known for our rigour
ContactOut is used by
76% of Fortune 500 companies
Similar Profiles to Jenny Millichip
Samantha Mitchell

Corporate Development Associate at NVISION Eye Centers

Chad Seligman

Controller at Excalibur Group

Clint H A Lentfer, MBA

Owner / Partner at Alaska Appraisal & Consulting Group, LLC

Don Burrer

Director of Design at Chesmar Homes

Mark Schneider, LEED Green Associate
Amber Lawrence

GIS Tech at Searcy Water and Utilities

anita everson
Jessica Cirillo (McDonald)

Juvenile Intake Social Worker at Washington County Health and Human Services

Cliff Goldberg

Food & Beverages Professional

Diana Bailey

Associate Specialist, Global Mobility & Relocation at Abercrombie & Fitch

Emily Catino

Production Coordinator at National Geographic

Eric Withrow

Account Manager-Stryker Medical

Pete Whitworth

Product Designer at SmartShape Design

LLEZA TERRY
Everette (Brett) Taylor

Project Manager at Veolia Water

Elaine McGee

Project Manager at Tesinc LLC

Sam Ventresca
Ben Innis
Tina Gilligan

Teacher at Volusia County Schools

Josh Shenkle

Founder at Liberty Alliance Real Estate Group

Rebecca Epting

Territory Manager at Epting Distributors

Daniel Seth Jones
Braden Solum

Vice President Of Business Development at Ideal Energies

Melvin Olson

Transportation Administrator at Dove Pointe

Michele Smock

Area Manager KIKO MILANO USA

Robyn Massey
Annette Udvardi
Andrew Lanfear

Product Line Director - Audio Processing & Connectivity at Analog Devices

Pat Sachs

Sr Staffing Consultant at HEALTH NET, INC

Courtney Magnarella

Associate Counsel at Flagship Credit Acceptance, LLC

Terry DTM

★ ★ ★ ★ ★ Experienced Keynote Speaker | Self Esteem Architect ✔Helping Professionals be exceptional Speakers ✔

Satya Nadella
Rosh Lee

Software Engineer at Google

David Tucker-deceased

Director of Direct Marketing at Progressive Insurance

Sara FRSA

Founder and Chief Executive, Buddi

Olivier Huez
Tugdual Sarazin
Ganesh Sundar

Senior Data Scientist at Dailymotion

Siddharth Agarwal

Senior Staff Software Engineer at LinkedIn

Qiong Wei

Senior Data & Applied Scientist at Microsoft

Vinny Murugan

Senior Software Engineer at LinkedIn

Gayathri Nimishakavi

Full Stack Engineer at Zillow Group.

Kiran Shirali

Senior Manager, Security Engineering

Tajinder Gadh

Staff Software Engineer at Google

Danish Patel

Software Engineer, Tools and Infrastructure at Google

Michael Stover

Oil & Gas Professional / Executive at Houston, TX

Antonio Daniels

Vice President Information Technology at Charter Communications

Brendan Reidy

Chief People Officer at Acushnet Company

Joey Koksal.

Senior IT Recruiter at Jumbo Supermarkten

Yasmin W.