Jennifer Butler's Email & Phone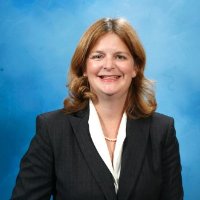 Jennifer Butler
Vice President, Enterprise Applications @ BlueCross BlueShield of Tennessee
Jennifer Butler Contact Details
Chattanooga, Tennessee, United States
Vice President, Enterprise Applications @ BlueCross BlueShield of Tennessee
Vice President, Health Plan Solutions @ Highmark, Inc.
Vice President, Office of the CIO and Corporate and Health Solutions @ Highmark, Inc.
I am a result-oriented, information technology executive with extensive experience in delivering business vision and value through successful information technology solutions. I have the proven ability to lead complex business programs to successful delivery, with motivated teams of business and technology professionals. Core Competencies High Performance Leadership IT Strategic Planning Application Development and Maintenance Legacy Application Consolidation
ContactOut is used by recruiters at 76% of the Fortune 500 companies
Similar Profiles to Jennifer Butler
Kubilay Pösteki

Category Management│Commerciale Operation│Merchandising Executive

Kâmil VARINCA

Çevre Mühendisi (L, YL), Kamu Yöneticisi (L)

Timucin Gorak
Esra Kazmirci

Owner, Esra Kazmirci Mimarlik

Seda F%C4%B0DAN
Dr. Yasin Ozturk

HR Director (Head of Reward Management & HR Shared Services) at Turk Telekom

Bengu Gul Yalabık

Airline Pilot (@Turkish Airlines)

Oguz AKKOR

Rocket Scientist, Senior Business Developer / Senior Static and Flight Test Engineer / Roketsan Missiles Inc.

Selcuk BOZKURT
Orsan Erksoy
Osman Ay
Omer Tekinbay
Nadir Celik
Ahmet PMP

Project Manager at Turkish Airlines

serkan kuru

Bizimev.com.tr şirketinde E-Ticaret Sorumlusu

Tolga Varyemez

General Manager at HTV Makine Ltd.

Erhan Tuncbilek

Chief Commercial Officer at Kumport Marine Container Terminal

M.Burak Coşkun

IT Strategy & Governance Unit Manager at Vakıf Katılım

Emre Bodur

Sales Manager - Propak Ambalaj Uretim ve Pazarlama A.S.

Abdullah Bakmaz

Android Application Developer - Nomad Commerce

Ali YAÇİN

Software Developer, Mobile Software Developer

Mehmet ARLI

Tech. Product Manager, ECM Consultat - Aksis

kayhan yıldırım

Practice Leader at FranklinCovey Türkiye

Esen Fahri Akin

Technical Sales Manager at Cargill

Ebru Selvikavak

Director of Distance Learning Operation at Istanbul Bilgi University

Jinekolog Dr.Ercan KOSE

doctor-ivf-tüp bebek www.ti-yo.com

Mesut AKYILDIZ

GMY/AGM (Global Logistics) & Executive Board Member

Aydin Tolay
Erkal OZURUN

Marketing Manager at Pirelli

Richard Stein

Chief Growth Officer and Head of People Analytics at Options Group

Amelia Park
Gregory Fulton

VP of Product at AdRoll.com

Ryan West

Software Engineer | Tech Instructor | Educator

Mike Morris
Victor MS

Medical Device Strategic Marketing & Sales Leader | 15 Years Medical Device Experience

Michael Witbrock

Head, AI Foundations Lab - Reasoning at IBM Research AI

John Klassen

Product Marketing Manager at Authentic8

Darren Blackhurst
Kelly Vickery

Passionate about finding and growing talent in Tech & Product at Kobalt Music

Noel Moran

CEO at Prepaid Financial Services

Liz Rice

Product, development, innovation, startups

Muhammad Aftab

Director at Code Experts Ltd.

Michael Masterson

Talent Acquisition Researcher - Elements at Spotify

Francesca Saffari
Christopher Slade

Expert in Maritime, Marine, Shipping and Energy Recruitment

Vanina Schick

Owner and Consultant at wisdomsprint.com

Terry DTM

★ ★ ★ ★ ★ Experienced Keynote Speaker | Self Esteem Architect ✔Helping Professionals be exceptional Speakers ✔

Satya Nadella
Yasmin W.
Looking for colleagues of Chris Shelby at Company Inc?