Jenni Myles's Email & Phone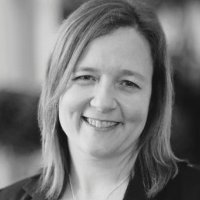 Jenni Myles
Executive Consultant @ KPMG
Jenni Myles Contact Details
Executive Consultant @
KPMG
GLOBAL HUMAN RESOURCES LEADER Trusted HR business partner with reputation for delivering tangible results over 20 year international career Proven expertise in human capital management across the employee and business life cycle, encompassing organizational and individual capability building, resourcing strategies and performance management, in addition to leading HR dimensions of acquisitions, strategic bids, turnarounds and disposals. •
ContactOut is used by
76% of Fortune 500 companies
Similar Profiles to Jenni Myles
Carlo Cinque

Key Account Manager at Antwerp Euroterminal NV

Gerty Theunis

Head Roofing Benelux bij Sika

Isabelle Lorenzatto

Account Manager Benelux chez Vitrolife

Brigitte Chauveheid

Mid Market Territory Account Manager at Avaya Belgium

Daniel Berze

Senior Vice President, Academic Publishing at Lulu.com

Frederik Taleman
Stefan Kerkhofs

CEO @ The Fungroup/Benji-Fun, To The Point Events & Dinner In The Sky

Bert Langendonck

BeLine Agencies Sourcing & Innovation

Olivier Mispelter

Enthusiastic accountant looking for new challenge

Lars Hovang
Laetitia Sacré

Employer Branding Officer at Deloitte Belgium

Inge Basteleurs

freelance General Counsel - Head of Compliance & Ethics - Data Privacy Officer

Vincent Van Vreckem
Christiaan Doninck
Valerie Mertens

HR Generalist at Danone NV

Tanguy Herssens

Customer Marketing Manager at Sofidel Benelux

Ruben Pieraerts

Managing Partner chez Alinoa

Wolf Raman

Handelsbeurs Concerthall, production manager, events manager

Tine Vandenbreeden

Chief Operating Officer at SAP France

Christine Hutsebaut

Customer Success Manager at Engagor

Bart Goethals

Project Management Officer at Nemo Link

Jos Wolfs
Erwin Lafosse

EXPORT MANAGER chez SIRIEN SA / DIV. LABAYFAR

Christian Lindhardt
Philip Van der Auwera

Talent Management Specialist & HR Manager at BDO International Limited

Kathleen Tack

Manager at Deloitte Global Tax Center (Europe)

Peter Van den Heuvel

Senior Manager VAT EMEA Centre of Expertise

PAUL GILLOW

Vice President - Asda Brand at Asda

Tom Miller
David Turner

Cofounder & CTO @ Imburse

John Dillon

Chief Marketing Officer at Exact

Nigel Sherwood

Managing Director UK at wagamama

Richard Lewis

Design Director - design & UX leadership

David Burnand

Senior Director, EMEA Marketing at Box

Shanaz Rob

Michael Page (Page Group) Head of Application Technologies -

[email protected]

- 020 7269 6233 (direct line)

Stephen Stanyon

Head of Business Readiness Metering at SSE PLC

Sophian Abbou

Enterprise Sales - France, Switzerland, Belgium, Luxembourg at Domo, Inc.

Eliron Ekstein

Co-Founder & CEO at Ravin.AI

Albin Serviant

CEO Founders Factory Paris - Hiring talents in Paris ?? ! Président TÊTU

Daniel Tannenbaum

Head of SEO at Tudor Lodge and Co-Founder of TechRound

Dan Bowyer
Elmar Gasimov

Founder at Rentoo, technologist and blockchain hunter. Love to write about early startup lessons.

Jamie Martin
Sebastian Darrington
Mark Smith

Chief Operating Officer at Sweaty Betty

Terry DTM

★ ★ ★ ★ ★ Experienced Keynote Speaker | Self Esteem Architect ✔Helping Professionals be exceptional Speakers ✔

Yasmin W.
Looking for colleagues of Chris Shelby at Company Inc?