Jeff W.'s Email & Phone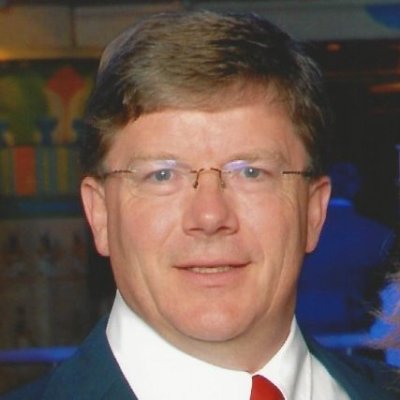 Jeff W.
Chief Information Officer @ ProAmpac
Jeff W. Contact Details
Chief Information Officer @ ProAmpac
Chief Information Officer @ Anaren Inc.
Company Name Thermo Fisher Scientific @
Associate of Science (A.S.) @ State University of New York at Albany
INNOVATIVE INFORMATION TECHNOLOGY EXECUTIVE consistently delivering increased business value through effective strategy development and execution. Six Sigma Master Black Belt with decisive leadership, team building and communication skills to champion quality and continuous improvement throughout the organization. Highly motivated, hands-on leader applying extensive global experience integrating people, process and technology to transform complex problems into solutions for
ContactOut is used by
76% of Fortune 500 companies
Similar Profiles to Jeff W.
Roy Jongh

Director Leveraged Finance at ING Bank

Nick Reyes

Manager Online - ICT at Banketbakkerij Maison Kelder B.V.

Roland Romijn

Co-owner, U-Protein Express BV

Beate Gabriel
Brigitte van Osch

Senior Manager Camping Jobs Recruitment, Vacansoleil Training Centre, Camping Entertainment at Vacansoleil

Lukas Dado

Draftsman / Designer at Mercon Steel Structures B.V.

Christian Ulrich

PR Manager bei deals.com - RetailMeNot B.V.

Peter Vorage
Michel Ferreira

Staff Product Designer na Atlassian

Laurens Maussen
Amit Verma

EU Epoxy Operations Excellence Engineer at Hexion Inc.

Stefan Kauffeld

Available after mid 2016 - Self employed software architect, engineer and researcher

Leonie Marsman

Business Analyst Human Capital bij Deloitte Consulting

Ruud van de Ven

Actuarial Consultant at Ernst & Young

Laura Drewes

Java / Web Developer at Wegener

Corné Buijs
Bob Nahuis

Manager Engineering - Advanced Linear Motors at Tecnotion - The Linear Motor Company

Paul Falla

frank | five seconds | Creative Director, Lubbers De Jong | Copywriter, DimCoppen | Freelance Copywriter

Walter Nieuwendijk
Patrick Vanbrabant

IT Architect at European Patent Office

Ilse Jongeneelen

Business Development Manager at Randstad Sourceright

Barbara De Kok

Begeleider van organisaties, teams en individuen om hun eigen veranderproces vorm te geven.

Gerben Workum

Business Analyst Sales & Services (e-Commerce) at ABN AMRO Bank N.V.

Willemien Meershoek

Directeur at Nationaal Monument Kamp Amersfoort

Evelyn Fox

Director Communications at Galapagos

Johan Bijvank

Marketing Advisor at Promat BV

Doug Grigg

Chief Sales Officer at Khoros

Ken Ramirez

Chief Solutions Architect at Mentoritek Innovative Solutions (Cloud and DevOps Consultancy)

Letitia Adu-Sarkodie

Diversity & Inclusion Specialist at DeepMind

Ajay Powar

Associate Lead Recruiter - Cloud Tech at Google

Kirsten CIPD)

Group Talent Acquisition Manager at N Brown. Hiring for a Talent Acquisition Lead now! #proudtobenbrown #careersthatfit

Marco Sanctis

Microsoft MVP, Independent Solution Architect, Cloud transformation, TOGAF

Johnathan Ransom

**Actively seeking investment** Introducing vertical farming to the workplace for employee engagement and wellbeing

Laura Hawker

Recruitment Business Partner at Altius Consulting

John McArthur

Head of Operations at Finsbury Food Group

Graham Thomson

Chief Information Security Officer

Craig Nicoll

Analytics Client Manager & Advisor at SAS

Will Lockie

Global Head of Ecommerce at Georg Jensen | Retail | Ecommerce | Omnichannel | Marketing | Customer Experience

Karl Mulcahy

Account Manager - Internet Of Things / Continuous Engineering at IBM

Andy Smart

Director Of Engineering at Monzo Bank

Sean Rajnis

Specialising in placing top IT talent with the best businesses across the North West

David Hollick

CTO at Messaging Technology Start-up

Tom Harris

Recruitment Consultant Data Science | Machine Learning | Artificial Intelligence | Big Data | Hadoop

Negin Niroomand

Marketing Events Specialist at RM Education

Terry DTM

★ ★ ★ ★ ★ Experienced Keynote Speaker | Self Esteem Architect ✔Helping Professionals be exceptional Speakers ✔

Yasmin W.
Looking for colleagues of Chris Shelby at Company Inc?