Jason Laster's Email & Phone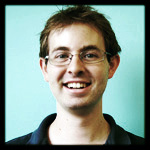 Jason Laster
Staff Software Engineer @ Mozilla
Jason Laster Contact Details
Bedford, New York, United States
Bachelor of Arts, Math and Computer Science @ Dartmouth College
I love building beautiful applications that delight users and developer tools that help make the process more enjoyable.
Core Contributor @ As core contributor, I've worked with the one of the largest backbone communities, to help find common solutions to their applications' view and architecture concerns. + Process is perhaps most important aspect of running an open source
ContactOut is used by
76% of Fortune 500 companies
Similar Profiles to Jason Laster
J. Andrew Byrd, MAgS, LNHA/ALFA

Administrator at Harbor Healthcare and Rehabilitation

Suzanne Cano

Founding Partner at Faught Associates, LLC

Melissa Cobuzzi

CEO, M&R Energy Resources Corp.

Kate Katz (Samuels)

Optimizing Healthcare Organizations for Success

Graham Burford

CCO - Chief Commercial Officer

Aaron Gravely
Michelle Collanton

Project Manager at WEBCOR Builders

Sadie Oldham

Brand Manager- Miracle Gro Plant Food at The Scotts Miracle-Gro Company

Trevor Roosien

Procurement Manager at CAVA

Ed Nakayama

Vice President at William Blair

Chapman Brown

Investment Real Estate Broker at Marcus & Millichap

Casey Shafer

Director of Marketing at MAGNIFI.FM

Lisa Lawless

EID Program Manager at GE Digital

Amy Dolash

Sr Manager, Compliance at Collins Aerospace

Alan Jacob

Talent Acquisition Specialist at Pentagon Federal Credit Union

Clair Williams, M.A.

Manager at Court Avenue Restaurant & Brewing Company

Angie Chua

Sales Director at Yieldmo- Brand focused for mobile. Storyteller virtuoso.

Carter Enns

Account Manager at Insight Global

Michael Lack, DBIA

Manager Alternative Pursuits

Heather Newell

Director of Development at Irving Cares

Martin Frederick

Corporate Director, Civil Space Programs at Northrop Grumman

John Wargo

Regional Vice President at Quicken Loans

Stephen Haim

Assistant Operations Manager at APM Terminals

Pooya Abka

Entrepreneur | Co-Founder at AmberMelon

Rebecca Fields M.A.

Marketing Director at Beckwood Press Company

Krista Stout

Director of Digital Sales and Intregrated Marketing at Beasley Media Group

Steven Sawyer

Manager of Business Development at Human Technologies, Inc

Vanessa Williams

Marketing Research Analyst at Raymond James

David Borrill, MT, MBA, PMP

Director Professional Services at athenahealth

Jill Sharp

Hospitality Sales Representative at Serta Mattress Co. & the SHARP choice for all of your bedding needs!

Terry DTM

★ ★ ★ ★ ★ Experienced Keynote Speaker | Self Esteem Architect ✔Helping Professionals be exceptional Speakers ✔

Satya Nadella
Joonas Tanner

Lead Software Engineer (UI, Node.js) at Expedia Group

Ignacio Echeverría Miralles de Imperial

AML and Sanctions Compliance Officer at Aresbank

Martynas Pumputis
Jake Rudman

Salesforce Administrator at Arthur J. Gallagher & Co.

Andrea Lebrun

Senior Business Systems Consultant

Hugo Linton

Developer Consultant at NETbuilder

Robert Coleman

Mountains and Machine Learning

Jeremy Schwartz

Lead Flight Software Engineer at Zipline

Javier Gonzalez

Software engineer, Mobile applications developer

Jason Lambert

Technology Enthusiast & Entrepreneur

Gus Liu

Senior Software Engineer at Course Hero

Oscar Bautista

Full Stack Software Engineer at Harvard Pilgrim Health Care

hanxin jin

Software Engineer at Instagram

Steve Kirkham
Simon Gore

Director - NA Finance & Accounting at DENSO

Graham Johnson

Senior Software Engineer with 20 years of full stack Java web application development experience

Terrence Crossdale
Yasmin W.
Looking for colleagues of Chris Shelby at Company Inc?