Jamie Tischart's Email & Phone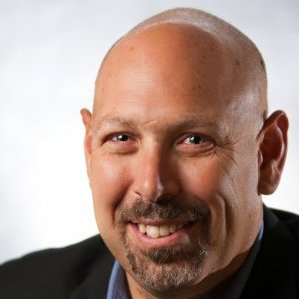 Jamie Tischart
QA Manager @ Openwave Systems Inc
Jamie Tischart Contact Details
Sr Director - McAfee Labs Quality Engineering & Operations, Agile Coach and EMEA Quality Leader @
McAfee
Business Technology @ St. Lawrence College
Versatile, passionate SaaS engineering leader with experience leading globally distributed development, DevOps, quality assurance, test engineering, program management, product management, product development, documentation and operations teams to higher levels of execution. As a proven Agile coach I drive improved time to market and world class engineering best practices through code reviews, static analysis, automated test coverage, continuous
ContactOut is used by
76% of Fortune 500 companies
Similar Profiles to Jamie Tischart
Rasmus Nørskov Andersen

Chief Accountant at Via Biler A/S

Allan Østli

Product & Race Manager at SBS Scandinavian Brake Systems A/S

Roland Pop

Software Developer at PDM Technology

Jens Barnow
Brian Kane

Senior Director, Head of Group Strategy at VELUX

Lasse Jacobsen

Senior Lead of Patient Research and Alliances at LEO Pharma

Hans Henrik Friis

Executive Director Business Development at ACS audiovisual solutions

Jesper Lundsgaard

Director Corporate Procurement & Facilities at Coloplast

Nikolaj Frogner Krusell

Senior R&D Engineer at Novo Nordisk A/S

John Emig

Vice President - Owner Services at Executive Jet Management

Erica Woodburn

Email Marketing at Gap Inc./Old Navy

Mary Bradley

--Experienced MultiFamily Professional

Deana Knox
Larry Breslau

Promotional Products and Advertising Specialties

Xiaoyue Ni

Graduate Student at California Institute of Technology

Brian Bergmann

Chief Executive Officer at Esmark Steel Group

Nilo Tavakoli

Administrator at SKYLINE Engineering & Construction LLC

Allison Moore

Marketing and Advertising Associate at Latitude 38 Telluride Vacation Rentals & Property Management

Ronnell Schuler

Regional Manager | Operations Manager

Reinou Groen

OBGYN - Alaska Native Tribal Health Concortium

Katy Lloyd

Licensed Marriage and Family Therapist

Marc Sussman

Presenter at The Climate Project

Jonathan Spector

Software Architect, Business Process Analyst, Web Developer

Kimia Erfani, M.Arch, EDAC, LEED Green Associate

Graduate Research Assistant at Cornell University

Jeremy Peyton

Neighborhood Sales Manager at The New Home Company (NYSE:NWHM)

Jason Graaf

Reliability Engineer at Boosted, Inc.

Jenna Landry
Terry DTM

★ ★ ★ ★ ★ Experienced Keynote Speaker | Self Esteem Architect ✔Helping Professionals be exceptional Speakers ✔

Dan Osipov
Mary Hubert

Sales Associate at Anthropologie

Nicholas Mann

Sr. Web Developer at Toast, Inc.

Celeste Mora

Content Strategy at Grammarly

Davin Tanabe

Director of Engineering, Client Solutions at Digital Asset

Chengzhi Q.
Eric Kim

Machine learning engineer with 2+ years of work experience in engineering

Michael Burnett

Director of Product Design

Olga Dimitrijevic

Senior Software Engineer at GrubHub Inc

Gareth Ferneyhough

Software Engineer at Google

Benjamin Drucker

Senior Engineering Manager at Nike

Taiming Feng

Senior Software Engineer at Alipay

Miguel Encabo

Software Engineering Manager at AdRoll

Colin McArdell

Software Engineer with a passion for building amazing products, currently focused on musical/creative/maker projects.

Jonathan Petit-Frere

Software Engineer, Android at Button, Inc.

Claudia Schaefer

Chief Experience Officer at Caliber Collision

Jeffrey Callahan

Senior Electrical Engineer - Design - Analog and Digital - Currently Available for new Projects

Daniel Munoz

Senior Manager - Infrastructure Engineering

Yasmin W.
Looking for colleagues of Chris Shelby at Company Inc?