James Gerraughty's Email & Phone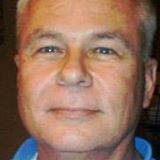 James Gerraughty
Talent Acquisition Specialist @ Casa Systems, Inc.
James Gerraughty Contact Details
Talent Acquisition Professional @ The Search Solution LLC
Casa Systems, Inc. is HIRING!! HUNTING FOR: SOFTWARE QA ENGINEERS with expertise in the development and testing of DOCSIS based WLAN Solutions. MANUFACTURING TEST ENGINEERS with LabVIEW and RF experience. SOFTWARE ENGINEERS with test tool development for stress testing networking systems •Staffing and recruitment - Extensive experience managing full-cycle recruiting for all levels and types of positions.
ContactOut is used by recruiters at 76% of the Fortune 500 companies
Similar Profiles to James Gerraughty
Susan Peh

Business Based Human Resource

Daniela Caccia

Regional Marketing Manager - Studio Entertainment at The Walt Disney Company

Chermaine Tan
Jeremy Brugmans

Corporate expansion and alternative investment services specialist

Jervais Choo

Senior Assistant Director, National Museum of Singapore; Programme Director, DigiMuse; Programme Director, Festivals

Ravi Rajagopalan

Somfy : Head of Strategic Marketing and Business Development, Asia & Americas

Hao NEO

Head of Materials and Programme Management at VT Volant

Yee Kit

Relationship Manager at ABN AMRO Clearing Bank N.V.

Shuhan Tang

Lead Site Reliability Engineer at Salesforce

Marie-Josée Henri

Assistant General Counsel at Bell Media

Amanda/Richard Maxim
Rikki Bennie
Ardavan Molana
Wally Reck

Director New Equipment Sales Oil & Gas Canada at Siemens

Withus Kuswani

Senior Divisional Mining Engineer at Debswana Diamond Company

Gabriel Aufort
Karen Sue-A-Quan

ICU pharmacist-Hospital for Sick Children

James Eatough

Applications Sales Manager, Business Analytics & Big Data at Oracle

Steven Andrews

Head of Client Relations at Lovett Signs & Neon Inc.

Hakan SUSEVEN

Managing Partner / Sales Remedy Bilişim Teknolojileri AŞ. & InCenTechs Bilişim Teknolojileri AŞ.

Canan Boz

IMPORT&EXPORT MANAGER at EMNIYET BOZ RULMAN SAN.VE TIC. LTD.STI.

Ziya Serimazin

Network & Business Development Director at Volvo Car Corporation

Caner Eminogullari

Project Manager at Siemens

Murat YANGIN

Project Development Responsible at Cuhadaroglu Metal A.S

Can Sonat

Director International Sales at JILLAMY, INC

Gazanfer Mazmanoglu, DVM, PhD

Country Manager - Turkey @Kemin Industries

Mahir Ozan Payas
MURAT AHMET DEM%C4%B0RC%C4%B0

İnsan Kaynakları Direktörü

Mehmet Kilavuz

Managing Director at Baskurt Motor Inc.

Terry DTM

★ ★ ★ ★ ★ Experienced Keynote Speaker | Self Esteem Architect ✔Helping Professionals be exceptional Speakers ✔

Kerstin Wagner

Head of Talent Acquisition

Annamarie Kuin

.Net (web)developer at Atos

Jason Lovinger

Sales Excellence Leader | Strategic Market GM | Revenue Growth Accelerator | Sales Execution Optimizer

Bob Weingartner

Director Of Information Technology at TUMI

Fokkelien Wilhelmij

Corporate Recruiter at BloomReach EMEA (formerly known as Hippo)

David Macdonald

President, CEO and Board Member at First Light Diagnostics

Brett Bowman
Carlos Flores
Matthew Kerry
Brendan Cunnie

Software Engineer at Showtime

William McDade

Chief Financial Officer at Interstate Batteries

Patrick Therasse

Head R&D Oncology at Servier

Sabrina Williams

Chief People Officer at Curriculum Associates

Robert Jones

Principal Engineer II at Ticketmaster

Audrey Zhou
Dwaraknath Bakshi

Staff software Engineer at Twitter

Ying Wang

Managing Director, Head of Systematic Research, Portfolio Manager

Tejaswini Nalamotu

Scala Akka Developer at Verizon

Yasmin W.
Looking for colleagues of Chris Shelby at Company Inc?