Jackie Chiesa's Email & Phone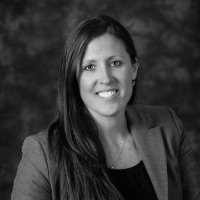 Jackie Chiesa
MSP Recruitment Lead @ Pontoon Solutions
Jackie Chiesa Contact Details
Talent Acquisition Manager @ Adecco Group North America
@ Cleveland State University
Pontoon Solutions is growing!!!! Be a part of the Pontoon Family! Updated - 12.08.15 Follow Me on LinkedIn for updates on new opportunities NEW OPPORTUNITIES!! http://pontoonsolutions.avature.net/careers Global Solution Design - MSP - Remote - #3226 Director of Service Practice - SOW - Remote - # 3250 MSP Procurement Program Specialist - Cincinnati, OH - #3168 VP, Portfolio
ContactOut is used by
76% of Fortune 500 companies
Similar Profiles to Jackie Chiesa
Ashley Brady

Strategy + Innovation Consultant | Former U.S. Diplomat

Lauren Weinstein

Lecturer at Stanford Graduate School of Business

Bhumika Patel

General Dentist at Glendale Heights Family Dental

Jamie MBA

Regional Sales Specialist at Roche

Cristina Chirila

Jr. Art Director at Zalando SE

Marshal Eure

Working with AppBuddy to save your company from CRM purgatory!

Caio Romano
Tony Patriarca
Patrick Chaves

CEO FOUNDER| DEVELOPER FULL STACK| DEVOPS| DBA ADM I am Available to be hired to work in North America Europe Emirates

Reich Webber-Montenegro

Head, Segment Marketing, Learning & Development, & Strategic Accounts, Research & Applied Solutions, APAC

Kevin Schulmeister
Mellissa Mesina-Rowe

Chief Information Officer at Westcor Land Title Insurance

Claus Sørensen

Senior Executive Maritime Oil & Gas | Wind | Renewables | Commercial management | Business Development | Leadership |

Lee Grant

Business Development & Partnerships at Brandless

Trennon CSP

Foodservice Sales & Marketing Professional

Marilena Cancel

EMS Systems Integration Engineer at SAIC Motor UK Technical Centre Limited

Mike Walters
Keith Stuck

Vice President, Software Development

Latanya Straker

HR Director at Momentum Worldwide

Dr. DMD

Board Certified Pediatric Dentist ☀ & Phoenix Magazine Top Dentist 2017

Helene Mawyer

Vice President at PACCAR-retired

Julia Moccia

Manager, Email Marketing, Digital Campaigns at The Humane Society of the United States

Erica Burns

Senior Quality Engineer at Hologic, Inc.

Baljinder Sangha

Plant Manager / General Manager at Coca Cola

Elizabeth Brooks

Executive Director at Lafayette Central Park, Inc.

Cindy Sightes

VP/CFO St. Davids Healthcare

Liz PhD

Senior Medical Writer at Seattle Genetics

Nancy Axilrod

General Counsel, Tapestry, Inc. Coach | kate spade new york | Stuart Weitzman

Meng Wong
Rodolfo Saccoman

CEO & Co-Founder at "AdMobilize" & "MATRIX Labs"

Joe Essenfeld

Vice President and General Manager at iCIMS

Maria Ekizian

Technical Recruiter at Green Dot Corporation

Matt Morgan

Chief Operating Officer, Executive Vice President at Savills North America

Maggie Yontz

Vice President, Human Resources

Rahul Jain

Manager, Quality Engineering | Big Data Platform | QCOE (Quality Center Of Excellence)

Trevor Didcock

Non Executive, Board Advisor, Coach and Mentor, Angel Investor

Giles Goodman

Head of Business Innovation at Braintribe-IT Technologies GmbH

Stuart Newman

Passionate leader, customer advocate, & builder of winning sales/support, customer experience, product & eCommerce teams

Gabriel Shohet

You can customize this invitation

Zeeshan Mallick

20yrs digital marketing experience | I help companies grow through tried and tested digital marketing strategy.

Craig Willson

Senior Recruiter (Contract) at SUSE

Tom Luesley

Associate Director -Talent at The Stars Group

margaret jobling

Centrica Group Chief Marketing Office at Centrica

Jess Stephens

Chief Marketing Officer at TrustedHousesitters.

Simon Gregg

Vice President - Online Grocery Home Shopping at Asda

Ed Armitage
Geoffrey Gilles

Product Manager at Space Ape Games

Terry DTM

★ ★ ★ ★ ★ Experienced Keynote Speaker | Self Esteem Architect ✔Helping Professionals be exceptional Speakers ✔

Yasmin W.