Iain Douglas's Email & Phone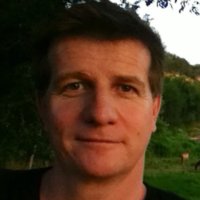 Iain Douglas
Chief Marketing Officer @ Deutsch Family Wine & Spirits
Iain Douglas Contact Details
Greensboro, North Carolina
Chief Marketing Officer @ Deutsch Family Wine & Spirits
VP Global Strategy & Brand Management @ VF Corporation
Senior Vice-President of Sales & Marketing, Corporate Officer @ Mark Anthony Group
New Business Creator, C-Suite Marketer, General Business Manager Transformational leader of brands, portfolios, culture and people. Creative master of the "Art of the Possible", Catalyst of breakthrough business results. Over 20 years of professional business leadership, development and management experience, across International and US markets, in the Consumer Packaged Goods and Adult Beverage Industries. Consistent delivery of
ContactOut is used by recruiters at 30% of the Fortune 500 companies
Similar Profiles to Iain Douglas
Shannon Whaples

Director of Ministries at 12Stone Church

Mac McCarthy

Retired. Experienced entrepreneur, startup editorial manager; wine-advice guru for novices

Timothy Wickham

Manager at Altman Vilandrie & Company

Laurie Prochnow

Career & Company Enhancement Guru for Serious Career Professionals

Kara Dubinsky

Chief Marketing Officer (CMO) at Research And Me

Nick Lanza

General Manager at Nissan of Gadsden

Jonathan Beam

Associate Director of Development, Mid-Atlantic at The University of Connecticut Foundation

Alexandra Gorrell

Innovative Strategic Global Marketer & Brand Expert

Philippe Latapie

Managing Director at StratX

Sham R.

Director, Offshore Delivery at TECHNOSSUS

Brant Duckett

Program Manager, Compliance Awareness

Justin Raddatz

Affordable Housing Development

Sandra Jordaan
John Kitchens

Owner, Kitchens & Associates

Jeffrey Macapinlac

Sr. Quality Specialist, Media Management & Business Development

Jennifer Busse Jendrusch

Contractor on JD Edwards Enterprise One Project at CB&I

Belia Rodriguez

IT Consultant for Businesses and Non Profit Organizations

Eric Kogelschatz

Chief Strategy Officer, shark&minnow

Alexis Trittipo

Associate Partner at McKinsey & Company

Jill Rosellini Ombrello

Dentist at Central Dentist

Mel Liu

Chief Financial Officer at HCL

Katherine Berbel

Director Commodity Management

YeSeul Kim

Change Manager - Operations & Strategy, North America at Ashoka

Rose Shuman

Partner at BrightFront Group & Founder, Question Box

Avi Arora

Project Manager at Ericsson

Elise Groves

Mortgage Broker|Mortgage Loan Originator|First Priority Financial|Santa Rosa San Francisco CA

Val Markovic

Staff Software Engineer at LinkedIn

Doug Balsbough
Wenlei Xie
Manoj Kumar

Principal Software Engineer(Cloud, DevOps, Full-Stack, Web development, Serverless, Microservices, Data)AWS Certified SA

Caroline Mills

Operations Director at Zopa

Francesco Virgilio
Edward Armitage

Software Engineer at Ocado

Valentin I.

Software Engineer at DeepMind

Andy Delaney

Big Data Engineer at Vodafone

Asma (Andrea) Momeni

Software developer at BMS company UK

Jan Robjohn

Interim Commercial & Procurement Director at Cargo Logic Air

Adrian Pasin

Manager, Software Engineering at Expedia, Inc.

Georgios Erakleous

Mobile App Developer - iOS Developer

Paul Giuffredi

Finance Director | CFO | Online Retail | eCommerce | IT | Software | PE backed | Privately held businesses

Angela Branaes

Head of Technology and Operations at Baudoin & Lange | Founder of Proximistyle | TechWomen100

Hong Chu
Christophe Largilliere
Terry DTM

★ ★ ★ ★ ★ Experienced Keynote Speaker | Self Esteem Architect ✔Helping Professionals be exceptional Speakers ✔

Satya Nadella
Yasmin W.
Looking for colleagues of Chris Shelby at Company Inc?