H. Oechsle's Email & Phone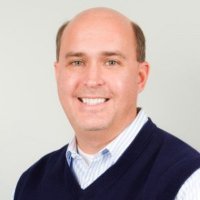 H. Oechsle
President and CEO @ Swiftpage
H. Oechsle Contact Details
Denver, Colorado, United States
President and CEO @ Swiftpage
Executive Vice President Strategy & Product @ Digital Globe
Sr. Vice President & CIO @ IHS
Bachelor of Arts - BA @ Rutgers University - Camden
President and CEO @ From July 2012 to Present (3 years 6 months) Executive Vice President Strategy & Product @ From April 2010 to July 2012 (2 years 4 months) Sr. Vice President & CIO @ From July 2003 to April 2010 (6 years 10 months) Company CIO / Vice President Worldwide Information Management and e-Business @
ContactOut is used by recruiters at 76% of the Fortune 500 companies
Similar Profiles to H. Oechsle
Jim Pesaturo

District Sales Manager / Strategic Account Executive at NICE inContact - Enterprise Software

Kaaren Lee Brown

Writer/Producer/Consultant at Freelance

Emily Fradley

Senior Corporate Recruiter at CPI Security

Ron LeMasters

Regional Sales Director at Jiff, Inc.

David Berman

Senior Managing Director - Head of Gaming, Lodging & Leisure Group at Macquarie Capital

James Monachino

Distressed Mortgage Consortium

Michael Randolph
Jeanelle Mak

Senior Designer at Tinybop Inc.

Charles Cocci
Pallavi Rao

Senior Director, B2B Strategy & Marketing at ShopRunner

Matthew Arand

Director of Engineering Services at Matdan Aerospace Corporation

Rosi Amador

English/Spanish Voiceover Actor at Amador Bilingual Voiceovers | Latin Singer at Sol y Canto

Dylan Nollner

Client Insights Analyst at comScore

Susan Larkin

Vice President at Allied Personnel Services

Melanie Fuhrman

Market Development Manager at Profile Products

John-Cole Theodore

Former Marketing Director at NFL

Jared Deraney

Manager at fast track immediate care

Flor van der Vaart

Americas Region at Hyatt Hotels Corporation

Hannah Dorfman

Technology Analyst at JPMorgan Chase

Kenney Jr.

Financial Planner | Educator & Speaker , Registered Investment Advisor | Managing Director

Kevin Shuster

Senior Creative Producer, Experiential Studio at MC2 Experience

Gary Bouton
Dianne Beattie
Derek Hastings
Anthony Firrantello

Channel Manager at Affiliated Unified Communications LLC

Komeka Freeman

Program Management Corporate Partnerships at AARP

John Tsintzos

Account Manager DevOps/Big Data

Dean Holt
Clementine Shires

Client Development Manager at Third Bridge Group Limited

Paul Simpson

Strategic Payments Director, Europe (mobile 07921 360 771)

Ben Blackwell

Chief Marketing Officer at Amara

Rajeev Chakraborty

MBA (Cranfield), CIMA, BCS, BSc Physics, Agile Implementation.

Adam Nowacki
Chris Broll

Senior DevOps Engineer at Department for Work and Pensions (DWP)

Steve Hirst
Antony Moulds

Hiring Talent for Kindred Group

Rajat Mukherjee

Co-Founder and CTO at Aiqudo.

Ahmed Hamouda

Senior Software Development Engineer at Microsoft

Joseph Gotowko

Associate Director, Quality Systems & Quality Risk Management (QRM) at AbbVie || PMP | LSSGB | Auditor | MBA Candidate

Surendra Pathak

SVP Engineering at Tapjoy

Brett Kohn

Strategic Account Executive (F500 Software) at Zuora

Daniella Yacobovsky

Co-Founder at BaubleBar Inc.

Devyani Gupta

Head of Mobile Growth and Acquisition at Mozilla

Terry DTM

★ ★ ★ ★ ★ Experienced Keynote Speaker | Self Esteem Architect ✔Helping Professionals be exceptional Speakers ✔

Satya Nadella
Yasmin W.
Looking for colleagues of Chris Shelby at Company Inc?