Geeta Gupta's Email & Phone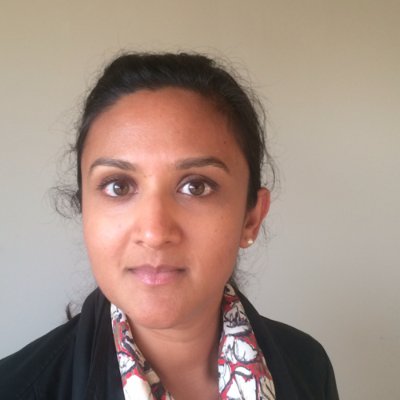 Geeta Gupta
Sr. Director of Strategy @ Gap Inc./ Banana Republic
Geeta Gupta Contact Details
San Francisco, California
Sr. Director of Strategy @ Gap Inc./ Banana Republic
Director of Corporate Strategy @ Gap Inc.
Director of Business Operations, Omni-channel @ Gap Inc./Growth, Innovation, & Digital
@ Massachusetts Institute of Technology
Director of Corporate Strategy @ From 2015 to Present (less than a year) San Francisco, CADirector of Business Operations, Omni-channel @ From 2014 to 2015 (1 year) San Francisco, CAEngagement Manager @ From 2011 to 2013 (2 years) London, UKAssociate @ From 2008 to 2010 (2 years) Boston, MA; London, UKSenior Analyst, Inventory Optimization @ From 2004
ContactOut is used by recruiters at 30% of the Fortune 500 companies
Similar Profiles to Geeta Gupta
Medard Rebero

Java Software Developer at Experteam IT Services

Olivia Arend
Henry Francart

chez I.D.P.INTERNATIONAL DEVELOPPEMENT PARTENARIAT

Caroline Fellemans

Gynécologue -Hôpitaux Iris Sud - Bruxelles

Gosia Rydzewska
Anja Smet

MS Dynamics AX Finance consultant at Edan Business Solutions

Kristof Verbelen

CRM Consultant at Computer Task Group

Margaux Van Pelt

Social Media Expert at Social Lab for the National Lottery

Xavier De Bloudts

Global Operational Excellence lead Europe/AfME Zoetis

Kurt Simons

Looking after a new opportunity, as an independent through my management company SSMC Bvba

Dominiek De Roo

Center Manager at CAE Oxford Aviation Academy Phoenix

Firdaous Tagmant

Internal Sales bij MBS Manpouwer group business soulotions

Daniel Kulcsar

Account Manager at GPlus Europe

Alexis Philippart de Foy
Maurine Van Haren

Responsable relations publiques et community management chez Newpharma

Anne Kotarzewski

Sales Manager Acute BeLux chez Baxter Gambro Renal

Ben Huybrechts

Managing Director and Shareholder - WHISE NV

Philippe Wattecamps

Senior Program Manager, Agility, Innovation & Leadership

Myriam Demin

employee at Immo J. Eckelmans

Dorien Teugels

All round admin at grupo Portucel Soporcel

patrick decoodt
Laura Lausberg

Conseiller en Prévention - Psychosocial Risk Management chez Arista

Nicole Schrauwen

management assistant at Cronos

Hans Gaertner

Partner at Radical Inclusion

Koen Van Haudt

Financial Accounting Advisory Services | Senior Manager | EY

Francis Boelens
Jarl Van der Borght

CRM Consultant at iRelate

Maria Bimpiri

Mechanical Engineer, Data mining

Tejas Varunjikar

Senior ADAS Algorithm Engineer

Kirk Niehaus

Vice President, Global Supply Chain Planning at The Clorox Company

Sue Bergamo

Chief Information & Chief Security Officer at Episerver

Steve Wray

Chief Executive Officer at CloudMine

Randy Moore

Product Innovation, Product Evangelist, HR-tech Strategy, Talent Acquisition, Talent Strategy, Business Development,

Rowell Belen

Senior Platform Engineer @ Serverless Inc.

Nicolas Klein

Android Software Engineer at Google

Matt McCusker
Kenny Herman

Exec @ Slice, Entrepreneur, Angel Investor

Nikhil George

Sr. Manager Perception and Machine Learning at Volkswagen Electronics Research Lab

Steve Tetrault

Senior Director of Solutions at Neudesic

Nicholas P.

Technical generalist; part-time DJ; full-time taker of names

Peter J. Millett

Orthopedic Surgeon and Sports Medicine Specialist Steadman Clinic

Tori Close
Jessica Chia

Senior Beauty Editor at Allure

Bob White

Operating Partner at Essex Woodlands

Lisa HCS

People & culture crusader. Inclusion advocate. Tech fanatic. Public speaker. Board member.

Terry DTM

★ ★ ★ ★ ★ Experienced Keynote Speaker | Self Esteem Architect ✔Helping Professionals be exceptional Speakers ✔

Satya Nadella
Yasmin W.
Looking for colleagues of Chris Shelby at Company Inc?