Frederic Sancho's Email & Phone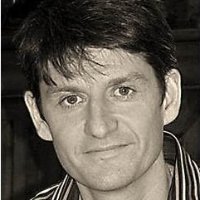 Frederic Sancho
Founder, Director @ Ascenda Management Consulting Ltd
Frederic Sancho Contact Details
London, Greater London, United Kingdom
Founder, Director @ Ascenda Management Consulting Ltd
Testing & Commissioning Manager @ ATC / AC-JV
Civil Engineering, Civils Construction Works @ Institut national des Sciences appliquées de Strasbourg
Ascenda Management Consulting Ltd is a consultancy firm that operates in the railway sector. Our consultants specialise in managing Rail Systems related Testing & Commissioning, Assurance and Logistics activities for small and larger Railway projects in the UK and abroad. These are three key domains we endeavour to make our clients feel that we represent professionalism and
ContactOut is used by recruiters at 76% of the Fortune 500 companies
Similar Profiles to Frederic Sancho
Jim Hsu

Senior Managing Director at Parthenon-EY

Liubov Garshina-Durham

Russian Language Specialist. Writing/Editing/Consulting. The professional Poetical Translations. Art Criticism. Tutoring

James (he/him)

Director of Career Services and Professional Development at SoloLearn

Mark Applewhite
Tina Gannon

Recruiting Director, National Division

Gregory Davis

VP, Delegated Correspondent Lending at Flagstar Bank

Lori TIESZEN

CMO / SVP Marketing at Stoli Group USA

Colin Atherton

Merchant at Abercrombie & Fitch

Kwame Kitson, MD

Medical Director at Independence Care System

Guy Hutchison

Associate Vice President Hardware Engineering at Cavium Inc

Muthukumar Kasi

Consultant Big Data at HCL America Inc.

Ellen Fitzgibbon

Deputy Compliance Officer at Highline Capital

Fran Kent

HR Director at Cardinal Health

Mike Nardis

Director, APAC Head of Productivity at Citi

Wendy Tan

Executive Assistant at Sony Network Entertainment Int'l (SNEI)

Janie Meadows

SVP, Global Head of Recruitment Process & Systems at Citi

Allan Adzima

CEO at Adzima Enterprises, LLC. CMO at WAGNER Industries

Todd Davenport

Senior Buyer at a mediocre corporation

Jovita Moore
Guita Amiri

Broker/Owner at G.A.M. International Inc. dba G.A.M. Realty

Erica Mathews

Entrepreneur / Business Consultant / Founder of Jazzy Entrepreneur and Jazzy Biz Academy

Mark Russell
Suresh Jain, CPA, MBA
Alan Kendall, MBA

Project Management, Interface, Assurance and Risk

Vikas Sood

Partner at MaPS / Millward Brown Analytics

Jeremy Schow

VP of Sales | AAPC at AAPC

Patrick Curtin

Business Development Manager at Randstad Technologies

Katharine Moustakes
Mike Metzger

Director of Acquisitions at Westcore Properties

Terry DTM

★ ★ ★ ★ ★ Experienced Keynote Speaker | Self Esteem Architect ✔Helping Professionals be exceptional Speakers ✔

Bogdan Djukic
Alexander Lötvall

Head of Candidate Delivery at Aevy

Anna Wikland

Industry Leader, Retail Tech at Google

Helene Barnekow
Eva Fraenkel
Martin Ödman

Digital Strategy I Digital Tactics I Digital Marketing

Kevin Kviblad

CEO at Urb-it - London, Paris, Stockholm & Göteborg

Göran Westerberg
Christian Persson

Web Developer at Betsson Group

Daniel Bernholc

Managing Director at iZettle Merchant Services

Jan Svärd
Frank Schuil

CEO, Co-founder and Board Member Safello.

Jifeng Zhang

Lead Site Reliability Engineer at Mojang AB

Carima Houri

Talent Acquisition Lead at Avalanche Studios

Marco Pegoraro
Dilip Shukla

Front End Lead at ComeOn!

Emma Selander

Frontend Developer på Bizkit Havas

Yasmin W.