Francisco Cortes Varas's Email & Phone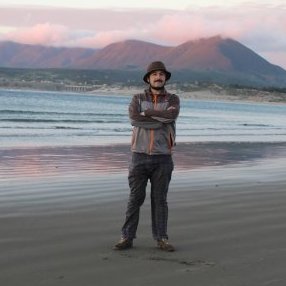 Francisco Cortes Varas
Datacenter Operator @ Level 3 Communications
Francisco Cortes Varas Contact Details
Datacenter Operator @ Level 3 Communications
Supervisor @ Entel
Supervisor @ Mosaq Consultores Ltda
Profesional competente y capacitado en las áreas TI. 14 años de experiencia en tecnologías de Información de grandes y pequeñas empresas. Apto para la toma de decisiones, administración de personal y explotación de recursos y conocimientos en áreas de negocios.
Datacenter Operator @ Supervisar el correcto desempeño de los servidores de las compañías que tienen contratos, control de
ContactOut is used by recruiters at 76% of the Fortune 500 companies
Similar Profiles to Francisco Cortes Varas
Ashley Murdoch

Founder & CEO at Corethree

John Rafferty

Section Leader at NSK bearings

Kate Sourkova

.NET web applications developer, based near Belfast, NI

Mary Rowen

Managing Director at Appsbroker Consulting Ltd

Abhishek Tanwar

Aftermarket | Digital Transformation | Business Development

Lisa Wooldridge Chartered MCIPD
Sng Ling

Sales Support and Operations Executive at Acclivis Technologies and Solutions Pte Ltd

Peng Jun

Software / System Engineer

Jonathan Mackenzie

Driving the digital transformation of media and advertising for Publicis Media and our clients.

Jovan Ong

Deutsche Bank, Private Wealth Management

William Dos Santos

Business Analyst and Reporting Intern in Revenue Management at Club Med

Stuart Green

Global Head of Brand at Aon

Deepesh Trivedi
Kai ONG

Senior Vice President (Singapore) at Raffles Education

Meryl Lee

Investment Product Sales at UBS Wealth Management

Benjamin Wu

Security Engineer at Ultimate Software

Jacqueline Chan
Siddhesh Narayanan
David Chandra

Real Estate Enthusiast & Entrepreneur

Sanjeewa Gunathilake

Senior Mobile Application Developer

Wendy Chan

Co-Founder & Vice President, Corporate & Business Development at TreeBox Solutons Pte Ltd

Kim Nixon

Managing director, Wilderness Safaris Botswana

James Britchford

Vice President Commercial India Middle East & Africa at InterContinental Hotels Group (IHG®)

Sudhir Panda

Visual Analytics Evangelist | BI Tool Automation Tableau/QlikView | Digital Marketing Adobe/Google Analytics | Big Data Analytics Hadoop/TeraData/SQL | MTech IT, MS Cybersecurity, Masters in Analytics

Jacky Lee

Senior Assistant Director at Ministry of Health

Veronica Lim

SEO Expert | Google Certified SEO Partner | 10x Your Business Through Google Traffic ►SEOSingaporeServices.org

Andrew Isaac
Venicer Chia

Talent Engagement | Employer Branding | Talent Acquisition

Victoria Demafiles

360 Recruitment Consultant at Agile Consultants

Konstantinos Trochidis

Post-doctoral Fellow at Singapore University of Technology and Design

Justin Kvasnicka
Jessica Sant

Vice President, AI & Discovery Engineering at Comcast

Ryan Williams

Vice President Sales & Marketing South Region at Watco Companies LLC

Rich Mason

Former CSO and CISO - Honeywell | Investor | Advisor | Provocateur

Gaurav Arora

Vice President at Synaptics Incorporated

Tim Kanter

President at T-Minus Consulting

Sarah Kitlas

Product Manager, Social at CNN Digital

Nivid Dholakia

Software Engineer Specialist at EOG Resources

Louis Bremer

Managing Director at Cerberus Capital Management

Kimberly Cheung

Product Manager at Yummly

Sean Clifford

Exec Vice President- Focused on HR consulting services surrounding people, process & technology.

Philip Jacob

Staff Software Engineer and TLM at Google

John O'Grady

Brand Manager, Stakeholder at Polite App, LLC

Bill Weakley

Mobile Developer (iOS) at Bottomline Technologies

Ray Chan

Managing Director at K5 Ventures

Kevin Rabito

Sr. System Engineer at Western Digital

Bayan Towfiq

In permanent beta: learning, improving, evolving

Parsa Saljoughian
Andrea Cheng

Marketing Manager at Airbnb

William Daley

Vice President and Chief Counsel - Labor, Employment & Compliance at Conagra Brands
Looking for colleagues of Chris Shelby at Company Inc?