Dustin Holland's Email & Phone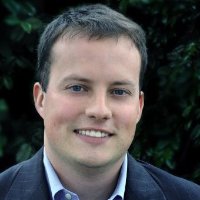 Dustin Holland
Company Name Better World Books @
Dustin Holland Contact Details
Company Name Better World Books @
M.B.A. Internship @ Transtar Capital
Management @ The University of Georgia
Executive Profile Exceptionally entrepreneurial, results-driven, but mission focused visionary with extraordinary track record of managing growth, exceeding aggressive revenue and budget projections, developing and leading talent, building customer relationships, innovating, and giving back to the community and planet. Strategic, creative, team oriented leader that has launched five successful, multi-million dollar business lines in nine years that have
ContactOut is used by recruiters at 30% of the Fortune 500 companies
Similar Profiles to Dustin Holland
Charles M.A.

Executive Director and CEO at Southern California Water Coalition

Alli Klein

Corporate Sales Manager at Timbuk2

Nathan Lyons-Smith

Production Director on Hearthstone at Blizzard Entertainment

Rachel Mazza

SEO and Online Marketing Specialist

Adam Goldberg, LEED AP

Senior Project Manager at ARCO Design/Build, Inc.

Joanna Kroll

Director of Career Development, University of Michigan School of Information

Matt Luna

Reservoir Engineer at Statoil

Keith Asprion

Enterprise Channel Manager 3C - Western U.S. at NEC Corporation of America

Zach Rocha
Debra Raye, SPHR

Senior Recruiting Consultant, Talent Acquisition at Ameriprise

John Dubitsky

Maintenance Management Consulting at Corrugated Consulting

Lisa Stefanac

Partner at Sequoia Change

Jarrod Cebulski

Director of Transportation at Patrick Engineering and Civil Engineering Consultant

Buddy Rizer

Building Better Communities and Diverse Economies Through Proactive Economic Development

Clif Colley

Executive Director - Supply Chain at Baptist Health Care

C. Alan Carrillo

J.D. Candidate, '18 at Washington and Lee School of Law

Annabel Pedraza

Judicial Law Clerk, Executive Office for Immigration Review at U.S. Department of Justice

Alex Ogburn

Vice President of Ambulatory Services, Saint Francis Medical Center

James Siegel

Product Manager, Eversource Energy

Theresa Flores

Government & Public Affairs Professional

David Sweeley
Andrea Wernick

Licensed Real Estate Sales at Warburg Realty

Alan Yacoubian

Managing Partner at Johnson, Yacoubian & Paysse, PLC

Darin Zier

Agency Owner at Darin Zier Insurance Agency, Inc

Kyle Wigley

Owner at Blue Roots Marketing

Garry Yanke

Senior Systems Engineer at Blue Shield of California

Michael Roberts

Founder and CEO at SpyFu - We're Hiring!

Ann Barron-DiCamillo

Vice President, Cyber Threat Intelligence and Incident Response at American Express

Oleg Melnikov
Dennis Paulsen

Vice President - Information Technology at The Wonderful Company

Dragos Manolescu

Computer Scientist and Software Development Engineer at Apple

Jackie Nakonecznyj

Talent Acquisition Coordinator - Flight Operations Recruiting at Alaska Airlines

Miles Rand

Product Life, putting the Miles in Milestone. Product Manager - Actively looking for a new challenge.

Geneen Grazioli

Account Executive - Major Accounts at iCIMS

Wendy Lauria

SVP Brand Partnerships at Goop.com

David Kelnar

Partner & Head of Research, MMC Ventures

Omair Ali

Contract Software Developer at Goldman Sachs

Jonathan Culling

User Experience Researcher at Vitamin J

Kushal D.

Technology Consultant at JPMorgan Chase

Andrew Rice

Helping to optimise security for your business, Speaker, Cyber awards judge.

Paul Wedgwood
Ed Turner

CIO at wnDirect (Winner: Business Enabler of the Year 2016 - National Business Awards)

Yasmine Bratt

VP, Pricing and Loyalty at Deliveroo

Terry DTM

★ ★ ★ ★ ★ Experienced Keynote Speaker | Self Esteem Architect ✔Helping Professionals be exceptional Speakers ✔

Satya Nadella
Yasmin W.
Looking for colleagues of Chris Shelby at Company Inc?