Dongxue Wang's Email & Phone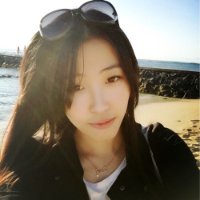 Dongxue Wang
Software Development Engineer @ Amazon
Dongxue Wang Contact Details
Software Development Engineer @
Amazon
Bachelor's Degree @ Sun Yat-Sen University
I am a graduate student in Computer Science at University of Southern California with GPA 3.9 since September 2014, and as a outstanding graduates I received a bachelor's degree in Software Engineering granted by Sun Yat-sen University, seeking full-time opportunities.
Master's degree, Computer Science, 3.9 @ University of Southern California From 2014 to 2016 Bachelor's Degree, Computer Software
ContactOut is used by
76% of Fortune 500 companies
Similar Profiles to Dongxue Wang
Khrystyna Galata
Jon Jarrett

Director - Engineering Technology and Systems at Orbital ATK

HASSEN BENNOUR

Freelance / Java Architect / Software engineer

Elgin Ee

General Manager/ Marketing Director

Taariq Mullins

Full Stack Software Engineer

Julie Andrew

Human Resources Director at APPH Ltd

Chaimaa Vaujour

Senior consultant (Risk Advisory & Regulation) at Mazars

Doug Ranck

VP Controller & Chief Accounting Officer at Allegion

Aaron Bennett

Manager, Systems Administration at Clark University

Diego Carretero

Software Engineer in Test at Google

Adam Berger

Senior Fellow at the Department of Health and Human Services

Anouar AKERROUACH

Curious & passionate ??‍♂️?

Alejandro Sklar

Product Designer | Entrepreneur | Technologist

Jason Wright

Senior Developer at Allan Gray

Remko Ommeren
Traver Kennedy

Globally recognized technology, social entrepreneur, and early architect behind today's pervasive cloud computing model.

Karolis Kolbus

Site Reliability Operations Analyst at Palantir Technologies

Erlend Sødal

Managing Director Norway, UK & Australia at Skretting Group

Nienke Dettmeijer

Marketing Manager Benelux at Spotify

Pat Burke

Sales Engineer at Norman S. Wright Mechanical Equipment Corp.

Muralidhar Boga

Senior QA Analyst at Northern Trust Corporation

Lauren Wilson

Assistant Software Engineer at Sage

Gangadhar Patra
Adam Grossman

Vice President, Global Strategic Sourcing & Procurement at Alorica

Julianne Hunt

Vice President, Scientific Operations at Abide Therapeutics

Andrew Murdoch
James Spencer

Corporate Account Executive at Proofpoint

Sally-Ann Barrington

Digital & Data Strategist

Jeff Quinn

Vice President of Finance | Senior Director of Finance

Keren Fabris-Rotelli
Paul Perryman

Vice President, Business Development at Netflix

Jessica Lessin

Founder, CEO at The Information

Moira Chambers

Account Executive at MuleSoft

Dawn PMP

AVP - IoT/Telematics PL Auto Product Management

Bill Rattner

VP, Customer Experience at RealPage, Inc.

Barry Waters

Enterprise Account Executive | New Business at HubSpot

Jenny Matsumoto

Strategy + Operations @ Nordstrom

Tracy Penna

Vice President of Human Resources - Amerock

Melissa Holbrook

Vice President, Operations at Velocity Clinical Research, Inc.

John Fernandez

Revenue Marketing Pioneer, SVP Marketing at Glia

Víctor Laguna

Engineering Manager, Facebook Watch

Elay Carmon

CIO at Natura Life Science

Larry Edelstein

Sales Engineering Manager at Rogue Wave Software

Ronald Meaux
Marco Rogers

Experienced engineer, manager and org leader.

Mark Strathdee

Chief Technology Officer & Co-Founder at Sherpa Digital Media

Elizabeth Gore
Neil Adams

International Venture Capital / Managing Director / CFO / CPA / M.Sc. Econ / M.Sc. Tax

Aniela Jakubowski

Scientist at Synta Pharmaceuticals

Steven Wigginton

CEO at Sutter Health | Aetna
Looking for colleagues of Chris Shelby at Company Inc?