Don DiDonato's Email & Phone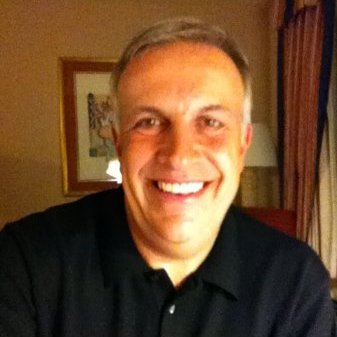 Don DiDonato
Sr. Account Manager, Aerospace & Defense @ Wind River
Don DiDonato Contact Details
Greater Philadelphia Area
Sr. Account Manager, Aerospace & Defense @
Wind River
Senior Manager, Federal, Aerospace & Defense @
Synopsys Inc
International experience building and managing both direct and independent sales representative and distribution channels "from the group up" as well as calling on major accounts directly. I have a technical background with design engineering experience prior to my sales career as well as BSEE and MSEE degrees.
VP, North America Sales @ Promoted to manage sales in North
ContactOut is used by
76% of Fortune 500 companies
Similar Profiles to Don DiDonato
Josh Kohnstamm

President/CEO, Kohnstamm Communications

Marit Johnson Awes

Administrative Manager at Covenant Ministries of Benevolence

Roberta Braga

Intern, Adrienne Arsht Latin America Center at Atlantic Council

Melissa Lanz

Founder and CEO, The Fresh 20

Kristi Lee-John

Co-founder & Principal, Crossroads PR & Marketing

Harold Goldman ★

CEO / Sr. Advisor FinancialSafetyNet.org 844-376-2265

Brent Ryan

Corporate Counsel at Vitamix

Jordan Myers

Account Manager at Interactive Solutions Inc.

Rock Busto

Fleet Sales Manager at Cars Unlimited of Suffolk (Nesenger 112 Chevrolet)

Rick Geracitano

Regional Sales Manager at HyperSound

Todd Ballard

Loan Consultant at Pulte Mortgage

Marine Buissonniere

Director, Public Health Program at Open Society Foundations

Filippo Pozzi

Investment Director - Performance Improvement at Antin Infrastructure Partners

Leroy Logan MBE, PhD, BSc

Retired Police Superintendent

Asha Knight

Head of Commercial - UKTV Play & VOD

David Abel

Wedding & Funeral Celebrant ► FOIC - Training Celebrants ► Sleeping Angels Funeral Services

Simon Graham

Project Manager at British Council in cultural relations and education

Gary Drever

Owner, Redrock Consulting Ltd

Ravi Kurani

Founding Partner at Blue Panther Consulting

Jasbir Pnaiser
Quentin Baltus

Global e-commerce Project Manager Biotherm & Biotherm Homme (Luxe)

Ted Cawrey

Director - Legal & Business Affairs at Ingenious Media

Christine Diamente

Head of Brand and Corporate Sustainability at Alcatel-Lucent

Faiz Al-Duleimy

Lead Offshore Structural Engineer provide services to Aker solutions,UK.

John Mcginnell

Sales Manager at Instanta Limited

Ricardo Da Silva Freitas

Learning Disabilities & Mental Health at WELMEDE HOUSING ASSOCIATION LIMITED

Peter ICM

Consumer & Healthcare Head, EMEA, Managing Director at Citi

Colin Reeve

Contractor to the Fuel & Retail IT Sector

Iona Maclean

Artist Manager and Film Producer at TMC Artists Management

Matthias Boucher

Sales Associate at Bloomberg LP

Tom Long

VP - Growth, Marketing, Investment @Bertram Capital

Ivan Turkovic

Tech Entrepreneur | Blockchain SME | Public Speaker | Consultant

Kim Green

Founder + InfoSec/GRC Leader + Mentor + International Speaker + Investor + Advisor

Shurick Agapitov

Founder + CEO, Xsolla, Inc.

Rafi Lurie

Senior Product Manager, Uber Elevate

Ed Tolson

High frequency cryptocurrency trading

Larissa Bemis

Sr. User Experience Designer

Justin Gerrard

Director of Growth Marketing at Twitch

Marc Fleischmann
Jacqueline Quantrell

Global Chief Revenue Officer at TripleLift

Mia Blume

Design Leadership Coach, Founder of Design Dept.

Shelley Zalis
Jason Kulpa
Bradley Richardson

CE0 | Founder at Bonafide Recruiting & Advisory

Rick Baker

Chief Revenue Officer at Airware

Xavier Gury

Entrepreneur - Investor - Advisor

Terry DTM

★ ★ ★ ★ ★ Experienced Keynote Speaker | Self Esteem Architect ✔Helping Professionals be exceptional Speakers ✔

Satya Nadella
Bill Gates

Co-chair, Bill & Melinda Gates Foundation

Yasmin W.
Looking for colleagues of Chris Shelby at Company Inc?