Dickson Kwong's Email & Phone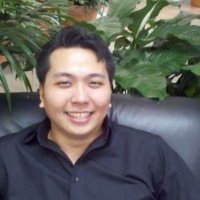 Dickson Kwong
Senior Information Security Penetration Tester @ Infor
Dickson Kwong Contact Details
Washington D.C. Metro Area
Senior Information Security Penetration Tester @ Infor
Information technology professional with over 8 years of extensive experience in infrastructure & web application security. Instructed IT security training across the nation for various IT security vendors [Check Point CCSA, CCSE, CCSE+, Provider-1], [EC-Council CEH, ECSA, CHFI] and Mile2 CPTS. Programming & source code review experience in C / C++, Java, PHP, ASP, ASP.NET. Scripting experience
ContactOut is used by
76% of Fortune 500 companies
Similar Profiles to Dickson Kwong
David Frazier

Director Sales and Business Development - Big Data, Cloud, Mobility,Cyber Security

Andrew Fernandez

Currently working on a major electronic security systems sales opportunity.

Randi Zuckerberg

Founder & CEO at Zuckerberg Media

Jonathan Pollard

Competition & Employment Lawyer. Writer. Consultant. Expert Witness.

Claudio Weinstein

Talent Hunter and Employment Strategist- Executive and Field Pros-ALM, SDLC, Cloud, Agile

Sean Parker

Board Member, Investor at Spotify

Morena Simatic

Optimizing at OptimoRoute

Jyoti Raj

Senior Member Of Technical Staff at Salesforce

John Schnipkoweit

Advancing Culture, Product and Technology

De-Shunda White

Full Stack Developer at ICF International | Drupal | Moodle | Adobe Forms

Kirk Nilson

Vice President, Fulfillment Center and Distribution Operations

Al Snow

Upstream (Open Source) Ruby-on-Rails Developer

Joy Saxey

Human Resources Business Partner & Change Agent

Kristin Barnes

Director of Human Resources and Organizational Development

Laurie Hendlin

Enterprise Account Executive at Workforce Software

Noah Levenson

Head of Paid Marketing at Divvy Homes

Gregg Alvarez

CEO/Partner/Investor/Advisor/Veteran

Kris Lahd

Manager, Tech Recruiting at REX Homes - We are hiring Innovative Software Engineers!

Chuan Tian

Data Scientist @Noodle.ai | Stanford PhD

Sam Chen
Joshua Lindsay

Cyber Security Architect at Dell EMC

Rosa Welton

Director of Product Management at ServiceNow

Prithvi Mani

Senior Product Manager, Adobe Analytics

Jeff Horn

Vice President of Corporate Sales at Procore Technologies

Darshit Lakhani

Software Engineer (Backend Java Developer)

Jigar Patel

CMC Reviewer, OPQ/CDER at FDA

Doron Grosman

President/CEO at GCT Global Container Terminals Inc.

Kathleen DeKam

Chief People Officer at Digital Reasoning

Natalia Ruderman

Global Business Services, VP of Finance, Cloud Application Innovation and Global Delivery at IBM

TVN Reddy

Chief Executive Officer at Aptean

Staci CSP
Kyle Walker

Account Executive Hyper-Converged | West

VijayKumar Chandramohan

Software Development Manager at Amazon

Dan Medlin

Talent Acquisition Manager, North America at ARM

Steve Harris

Passionate sales Leader dedicated to inspiring sales team to partner with customers to win together

Rachel Hopkinson

Associate Director Harrison Sands

Barack Obama

Former President of the United States of America

Oprah Winfrey

CEO, Producer, Publisher, Actress and Innovator

Dean McEvoy

Non Executive Director, Founder & Technology Adviser

Christian Madsen

Managing Director at 11 ★ DISC profiling ★ outplacement ★ recruitment ★ sales training ★ executive search consultant

Justin Trudeau

Prime Minister of Canada | Premier ministre du Canada

Tony Robbins

#1 New York Times best-selling author, life and business strategist, philanthropist, entrepreneur

Kevin Systrom

Instagram co-founder, former CEO

Donald Jr.

Executive Vice President at The Trump Organization

Steve Wozniak
Ashton Kutcher

General Partner at Sound Ventures

Bernadette Bush

Expert in leading property management professionals to their greatest opportunity!

Barry Cottrell

Senior Consultant at Cornerstone Recruitment Japan K.K.
Looking for colleagues of Chris Shelby at Company Inc?