Dick Woods's Email & Phone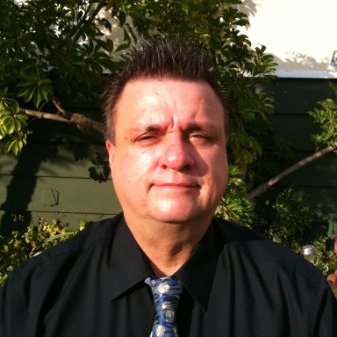 Dick Woods
DevOps Architect at Faraday Future @ Consultant Technologies
Dick Woods Contact Details
PROFESSIONAL SUMMARY DICK WOODS Las Vegas, NV 89130-3317 (310)435 1691 [email protected];com An experienced engineer seeking a new Adventure: I am an energetic, experienced solutions architect; covering both hardware and software systems engineering and integration. I have applied experience from client facing projects and delivering exceptional results for high profile and critical projects. With over 20 years of
ContactOut is used by
76% of Fortune 500 companies
Similar Profiles to Dick Woods
Seamus Naughton

Senior Business Analyst at Westpac

Jenny Bui

Paid Search Marketing Expert

Fiona McGauchie

Consultant at Egon Zehnder

Chris Austen

Software Engineer at Marel

Sherilee Hemers

Account Executive at Marsh Pty Ltd

Daina Carrig

Client Manager at LWM Group

Joshua Marriage

Field Service Engineer • Podcast Host • Cryptocurrency Coordinator

Tarryn Balsdon

Research Officer at University of Western Sydney

Sven Nalder
Kathryn Small

IT Development Manager at AMP

Maike Schroeder

Account Director Victoria at Sageco Pty Ltd

David O Sullivan

Creative at Freelance (Australia)

Colin Renshaw

VFX Supervisor, Founder Alt.vfx

Keely Maitland

Director at Organic Organisations

Tasneem Chopra

Author, Curator, Consultant, Creative

Audrey Gilrain

Director, Strategy, Governance & Communications at Dept of Infrastructure and Regional Development

Angelo Semit

STEEL MAINS Pty Ltd Regional Sales Manager QLD

Glenn Coombs

Project Supervisor For NBN MDU rollout WA at Radlink Communications

Natalie Trueman

Assistant Compliance Officer at AUB Group Limited

Aaron Trotman
Leon Hechtman

Project General Manager at Grocon

Natalie Beaton

Life Coach/Health Coach - My New Bestie

Angus Parker

Vonex Ltd Founder ASX:VN8

Alex Olver

ICT Services Support Officer at Infoxchange Australia

Steven Sallybanks
Peter Row
Claire Riordan

Digital and Social Media Producer, ABC TV at Australian Broadcasting Corporation

Charlie Winn

Marketing Consultant (Digital)/Looking for consulting, contract & permanent opportunities

Phil Cowling

Chief Sustainability Officer at Cromwell Property Group

Shakir Khan

Front End AngularJS Developer at AND Digital

Jonathan Manley

Non Executive Director at K3 Business Technology Group

Rich Gibbard

Growing recruitment agencies.

Oli Roxburgh
Colin Howes

Strategic Accounts @ Onfido

Matthew Langer
Peter Rodwell

Head of Cloud Native Services - Engineering & Architecture - EMEIA

Stuart Beesley

Independent CIO & Digital Leader

Andy Deeks

Executive Director, Product, Marketing and Strategy at Coventry Building Society

Deborah Leese

Talent Acquisition at Mars

Sarah Dickins

Executive People Director | Strategic | Commercial | Customer Focused | Business Leader

Colin Gray

SVP Worldwide Sales at LzLabs - we are hiring!!

Joanna Saunders

Director of Talent Experience at Simply Business

Masoud Tavazoei

Software Engineer Building Data Driven Products

Trevor McIntosh
Manish Shrivastava

Chief Marketing Officer at PulteGroup

Jason Anthony

Senior Account Executive at WorkRamp

Andrea Adams-Miller CEO, Publicist, Consultant

Internationally Publicizing Clients to Increase Visibility & Credibility for The RED Carpet Connection

Terry DTM

★ ★ ★ ★ ★ Experienced Keynote Speaker | Self Esteem Architect ✔Helping Professionals be exceptional Speakers ✔

Yasmin W.
Looking for colleagues of Chris Shelby at Company Inc?