Desmond Nicholson's Email & Phone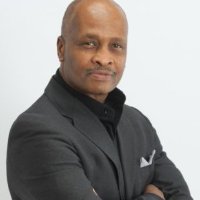 Desmond Nicholson
President @ Roam Cellular
Desmond Nicholson Contact Details
President @ Roam Cellular
VP Training and Education @ First Data Corporation
Senior Director, Training & Education @ First Data Commercial Services
Roam Cellular, a Strategic Media Alliance,LLC company, is our full service mobile marketing platform specialized in providing innovative, engaging, ROI focused, cost effective SMS text message mobile communication, Reputation Management programs and marketing campaigns for independent business owners and small to mid-sized companies. In addition to our SMS platform, we offer Mobile websites and Mobile apps development,
ContactOut is used by recruiters at 76% of the Fortune 500 companies
Similar Profiles to Desmond Nicholson
Peter Thornhill
Michael Schwarz, P.E.

Mechanical Engineering Platform Lead at M+W Group

Brianna Frisch

Senior Analyst, Global Customer Operations at Sony Pictures Entertainment

Derek Jerrell

Manager, Digital Marketing & Social Media

Wim Sohier 蘇益文

Director, Science and Technology Attaché at Consulate General Kingdom of Belgium

Cecilia Estolano

Co-Founder, Estolano LeSar Perez Advisors

Cameron Birge

Humanitarian Response Manager at Microsoft

Meghan Hunt

Director of Marketing at Veolia North America

Scott Feltrinelli

Oncology Sales Specialist at Eisai

Young Colvin

Chief Operation Officer at Visual Impact Enterprises, LLC.

Wayne Heus
Morgan Bess

HR Recruiting Coordinator at AtHoc

Mark Calvey

Senior Reporter at the San Francisco Business Times

Ian Jarman

Business Unit Executive, Power Systems Lab Services at IBM

Nora Tayiel

Account Executive at Genesys

Kiet T. Luong

Manager, Computer Systems Quality Assurance at GlaxoSmithKline

Adam Cipolla

Marketing and Communications Specialist at Bivona Child Advocacy Center

Nina Dosanjh

Director Strategic Alliances & Technology at Vanguard Properties

Bill Kelman

Partner at BCT Management, LLC

KINGSTON TRINDER

Freelance Writer/Associate Creative Director at KINGSTON TRINDER INC.

David Hunt

Director of Business Development at Goleta Chamber of Commerce

Anita Bora

Marketing, Communications & Social Media Professional

Emma Harvey

PR Manager at FremantleMedia North America

Randy Campbell

Property Claims Field Manager

Stevan Bratic

Commercial & Industrial LED Lighting, Solar, Battery back-up, CHP, Finanace, Energy Brokerage, take you off the grid!

Mitch Katowitz
Alphonse Deeby

auto dealer at al deeby chrysler dodge jeep ram

Bruce Jenkins

Director of Internal Audit at Rice Energy

Jessica Brawner

Recruiting Top Talent for New & Exciting Research and Development

Tushar Pednekar

Data @ Pivotal Software, Inc.

Tristan Zajonc

Cofounder & CEO at Continual IQ. Formerly CTO for Machine Learning at Cloudera and Cofounder of Sense (acquired).

Lucie Zhang

Senior Social Media Manager at Vogue

Kristine Le

Interaction Designer at Google

Eric Humphrey

Director of Global Supply Chain & CPO at Boart Longyear

Matthew Mo

Business Analyst at The Cambridge Group

Kate Lin

Digital Strategy || Growth Marketing || Social Impact

Doug Weston

Director of Purchasing at Caterpillar Inc.

Katherine Jugler

Product Marketing at Headspace Inc.

Mohammad Nasr

Senior Software Engineer at Google

Rachel Martis

Account Executive- Healthcare & Life Sciences (Select - General Commercial) at Salesforce

Michael Giorgianni
Adrienne Era

Equity & Inclusion | Program Management | Talent Acquisition

Josh Weinstein
Stuart Morris-Hipkins

Co Founder, President and CEO at AFTRR Advisory Services

Laura Merritt

Vice President of Marketing & Innovation

Gregory Webb
Rachel Austin

Vice President, People Development at Massage Envy

Terry DTM

★ ★ ★ ★ ★ Experienced Keynote Speaker | Self Esteem Architect ✔Helping Professionals be exceptional Speakers ✔

Yasmin W.