Denis Carabadjac's Email & Phone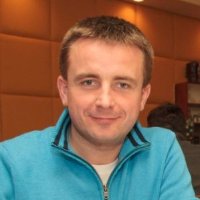 Denis Carabadjac
Senior SQL Developer @ Rapattoni Corporation
Denis Carabadjac Contact Details
University Degree @ Universitatea de Stat din Moldova
Data Warehouse Engineer @ Designing and implementing data warehouse From March 2015 to Present (10 months) Data Warehouse ETL Manager/Architect @ Implementing Data Warehouse on Amazon Cloud (Redshift) From August 2013 to Present (2 years 5 months) Senior Data Warehouse ETL Manager/Architect @ Implementing Data Warehouse on Amazon Cloud (Redshift) From January 2015 to March 2015 (3
ContactOut is used by
76% of Fortune 500 companies
Similar Profiles to Denis Carabadjac
Sean Finter
Magnus Lindbergh

Marketing/Sales Manager at VisitSweden USA

Tammy Grey - Meanor

Senior Vice President, IT Strategy & Effectiveness at Equifax

Dennis Fuller

VP of Operations at C & H Mechanical & Plumbing Co.

Monty McCoy

Senior IT and Quality Systems Manager at Sakata America Holdings, Inc.

Dave Hogaboom

National Sales Manager at NorthStar Securities

Eduardo Muniz

People Operations Manager at Google

Carl Nielson
Bruce McGuire
Thomas Schneider

Focused on how technology best enables the mission and operations of organizations facing cybersecurity threats

Yolanda Hernandez

Vice President l Strategist l Segmentation l Digital Transformation l Data & Analytics l Mentor

Adam Chase

Of Counsel, Hutchinson, Black and Cook

Eugene Litvinov

Director, Business Acceleration at Hyundai Motor America

Janet Richards

Head of Customer Engineering, Google Cloud

Jennifer Paul

National Account Manager at Monster

Tim Karlberg

Director of Digital Marketing at DKY

Paul Regolizio

Now Hiring Sales Pros!♦Co-Founder, CEO ♦Data Networks International ♦ Buy/Sell Used Refurbished CISCO Network Hardware

Rob Greenlee

VP, Content and Partnerships at Libsyn

Carter Wellford

Business Development - Wells Fargo Advisors

Shawna Winters

Vice President of Operations

Santosh Kolure

Testing Manager at Progressive Insurance

Tyler Malin

Founder & CTO at RDCL Superfoods, Inc.

Teri Lewis

Event Coordinator at AnyEvent-Event Sports & Entertainment Company

Amy Gonzalez

President at Blueprint Interactive

Lisa Samson

Senior Consumer Insights Consultant at Toyota USA

Clator Butler, PMP®, CISSP®

Global Security & Government Services

Carl Rocco

Revenue Growth | Turnarounds | Business Development | P&L | Strategic & Operational Planning | New Revenue Streams

Douglas Manger

Sales Executive at Perficient

Harper Mates

Senior Director at Wendel

Robert Freeman

Entrepreneur, Business Owner, and Experienced Marketing Executive

Terry DTM

★ ★ ★ ★ ★ Experienced Keynote Speaker | Self Esteem Architect ✔Helping Professionals be exceptional Speakers ✔

Robbie O'Connor

Head of EMEA Sales @ Asana - we're hiring!

David Paterson

Chief Financial Officer, Primark

Elaine Sullivan

CEO at Carrick Therapeutics Ltd

Carol Hunt

Global Talent Development Manager at DPS Group

Sara Stamenov

Senior Software Engineer at HubSpot

Sebastien Bonnier

Country Sales Manager - France - Boosting the margins and brands of online food retailers.

Fanny Weisenburger

Front-end developer at [SF≡IR]

Jiri Mikulka

Development Team Lead at Playtech BGT Sports

Simon Ward

CEO and founder of Inspired Thinking Group (ITG)

Tom Mullen
Durga Devi Ch

Looking for opportunities in and around Cambridge

Hannah Finnigan

Medical Writer at Ashfield Healthcare Communications (AHC)

Shaun Hinchy

Tech Lead for Estée Lauder Companies

Drew Brown

Director, Show Fashion LTD

Alexander Kirk

Enterprise Account Executive at iProov

Chris Edwards

Senior Java Developer - Thomson Reuters

Jemma Gask

Looking for Reception / Administration / Front of House opportunities

Robert Lilly

Procurement & Supply Chain Manager at Vattenfall

Yasmin W.
Looking for colleagues of Chris Shelby at Company Inc?