Deepak Agarwal's Email & Phone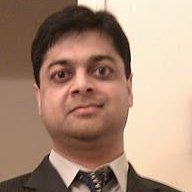 Deepak Agarwal
Systems Engineering and Functional Safety Lead @ AVL
Deepak Agarwal Contact Details
Systems Engineering and Functional Safety Lead @
AVL
Systems Engineering Manager / Technical Program Manager @
BYTON
@ Pune Institute of Computer Technology
B.E. Electronics & Telecommunications with more than 15 years of Embedded Software development experience. Extensively responsible for embedded software development, hardware design and research. Six Sigma Green Belt Certified for achieving optimum resource utilization, quality improvement and reduction in process time to meet tight delivery schedules. Specialties: Over 13 years in the Automotive domain
Embedded Software Engineer @
ContactOut is used by
76% of Fortune 500 companies
Similar Profiles to Deepak Agarwal
Christian Esten

Locations Manager at NorthSouth Productions

Kim Stribling

Licensed Clinical Social Worker @ Stribling Counseling Services

Kabina Bhari, CPA

Business Tax Services Manager at Deloitte

Katie Holl

Marketing at Farrell's eXtreme Bodyshaping, Inc.

Cezanne Miller

Business Development Manager, Associate at MWA Architects

Alex Peaslee

Drug Information Pharmacist at Navitus Health Solutions

Wayne Weinstock
Randy Mickler

Director of Operations at NBCU Local Media - KNSD

Mouhamadou Pouye
Jody Gustafson

Senior Web Programmer at Hagerty Insurance

Jendy Maines

CPA, Owner, Central Pennsylvania Accounting

Greg Hill

Technical Director at Air Liquide Oil and Gas

Aditya Arolkar

Trading Analyst at Midpoint Markets

D.J. White

Vice President - The CORE Group Arizona

Andy Bos

President, Eastown Financial Services Inc

Diego Piedrahita

Co-Founder and CEO at APEXLUXE

Todd Juhnke
Karen DuVall

Senior Category Manager at Unified Grocers

Perry Spyropoulos

Software Engineer at SPARC, an Agile Systems Delivery Hub of Booz Allen Hamilton

Melania Zandomenego
Larry Valenza

Associate at M+H Architects

Heather Murgatroyd

Currently looking. Primary interests are clinical education, training, and providing clinical support to sales.

Jenna Hoiles Sweeney

Consultant/Contractor Corporate Training & E-Learning

Dwight Cox

KIPP Charter Schools - DC

David A. Velez, Jr.
Tamara Silva (aka Ra, Peanut, Rockstar)

UX/UI Designer at Matrix Resources

Val Hoffmann

Strategic Sourcing Process Manager at MAHLE Behr USA

Christine McElhaney

Product designer and mechanical engineer

Peter Charkalis

Director of Sales, Worldwide Operations, Legal Division at ITS LTD

Terry DTM

★ ★ ★ ★ ★ Experienced Keynote Speaker | Self Esteem Architect ✔Helping Professionals be exceptional Speakers ✔

Satya Nadella
Michael Goldberg

Software Engineer at Dropbox

Sumati Aneja

Senior Software Engineer at Aruba, a Hewlett Packard Enterprise company

Thanu Chandrarajah

Principal Software Engineer at Zynga

Cheng Wei

Software Engineer in Storage and Caching at Pinterest

Lucy Shen

Software Engineer at Intuit

Vala Kohnechi
Katrin Tomanek

Software Engineer at Google

Daniel Tenedorio

Staff Software Engineer at Google

Robert Werner

Data Visualization Engineer at The Goodyear Tire & Rubber Company

Saša Radovanović

Full Stack Developer at KLM Royal Dutch Airlines

Aleksandar Ilic

Software engineer at Facebook

Ivana Rako

Consultant at Accord Group ECE

Marko Bundalo

Founder at Sourcing Wizards / Recruitment Consultant at Continuity Partners

Joanne Wilson
Anthony Ireson

Director, Marketing Communications - Ford of Europe

Yu Zhao
kiarash bahmani

Staff Software Engineer at Chegg Inc.

Yasmin W.
Looking for colleagues of Chris Shelby at Company Inc?