David Stewart's Email & Phone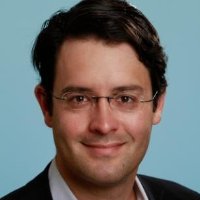 David Stewart
Chief Business Officer @ Turo
David Stewart Contact Details
Chief Business Officer @
Turo
Product Marketing Manager, Platform and Partnerships @
YouTube
BA, cum laude @ Yale University
VP Business Development @ Building the world's largest peer to peer car sharing marketplace. From June 2015 to Present (7 months) San Francisco Bay AreaCo-Founder/CEO @ FADE is a free, fun way to share moments among college students. In less than one year since launch, FADE app has become popular on hundreds of campuses across the United
ContactOut is used by
76% of Fortune 500 companies
Similar Profiles to David Stewart
Weronika Soltysiak

Senior Account Manager at Rakuten Marketing

Natasha Sanchez

Interior Designer and Owner of Featured Interiors

Lauri Hennessey

Seasoned communications, public relations and community engagement thoughtleader

Parry Webb

National Sales Manager at Weathermatic

Ravi Sembeti

Sr. SAP BIBO Consultant at Medtronic

(Raj) Rajeswara Rao

Sr. US IT Recruiter at OSAIR Technologies LLC

Brad Youtz

Associate Media Director at Harmelin Media

Leann Rodgers

Business Partner/Owner Hwy 43 Self Storage

Karrie Sundbom

Content Marketing Manager at Act-On Software: Digital Marketing, Community Management, Branding, Engagement

Woodline Gedeon

MBA Candidate | Seeking a Project Manager position in NYC

Maulik PMP

Program Manager, CAD: EDA, IP, CoE

Paul Wittenberg
Jon Phillips

Group Editor-in-Chief, PCWorld, Macworld, Greenbot & TechHive at IDG Consumer & SMB

Rocco PhD

Executive Director, R&D Strategy and Planning -- Head of Strategy & Business Operations for Global Clinical Operations and Global Regulatory, Safety, & Biometrics divisions, and R&D Business Managemen

Bryan Dulog, CFA

Large Bank Examiner at OCC

Kevin Rea

Principle Founder Rea Company Homes

Shelli Altemeyer

Territory Manager Pandora

Aaron Leaf

Director of Editorial Operations, OkayAfrica/Okayplayer

Ernest W. Glidden, CPA

Regional Finance Director - East at Starwood Hotels & Resorts Worldwide, Inc.

Adele C. Berry

Branding Consultant, Small Business and Startup Expert, Branding Speaker; BrandoraCollective.com

Susan Hunter Morales

Brand Management at The Richards Group

JP Stathis

AVP - Senior Convertible Bond & Listed Derivative Sales Assistant

Zlatomir Z Popov

Senior Financial Analyst at IGT PLC

Dennis Ring

Attorney at Dennis J. Ring, Esq., PC

Kari Elsts

Branch Manager at nextSource

Matt Carlin

Commissioner - DPS at Commonwealth of Massachusetts

Anita Shannon

Director, Culture Operations

Holly Schreiber, CPA

Public Company Bank CFO & Treasurer Seeking Next Opportunity Due to Mergers

Mike Slowik

Acquisition Account Executive III at Dell Inc.

Christopher Moore

Senior Manager | Payer | Project | Product | Strategy | Implementation| Marketing | Actively Seeking New Opportunities

Filippo Randon

Vice President, Content & Consumer Engagement at GLAMGLOW at The Estée Lauder Companies Inc.

Scott Golder

Director, Data Science at Capital One

Beck Besecker
Gilbert Martin

Director Of Cloud Engineering @ Citrix

Sarah Acton

VP of Sales and Marketing

Steve McClung
Tracey Weinberg

Senior Vice President of Marketing at Waystar

Wenyu Huo

Software Engineer at Pinterest

Keyvan Bohlooli

Senior Vice President and CIO

Chris Connolly

Marketing Executive Whose Big Ideas Help Drive Sales

Camila Kaul

Recruiting Manager, Engineering Leadership @ Facebook

Greg Doersching
Jennifer Rice
Joe Gannon

Account Executive at NetSuite

Hemant Pathak

Principal Software Engineer / Team Lead at Eliza Corporation

Han Lee

Engineering Manager at Uber

Terry DTM

★ ★ ★ ★ ★ Experienced Keynote Speaker | Self Esteem Architect ✔Helping Professionals be exceptional Speakers ✔

Satya Nadella
Yasmin W.
Looking for colleagues of Chris Shelby at Company Inc?
Mike Marcantonio
Principal