David Lindley's Email & Phone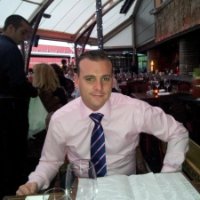 David Lindley
Business Intelligence & Analysis Consultant @ Freshfields Bruckhaus Deringer
David Lindley Contact Details
London, Greater London, United Kingdom
Director @ Star-Join Solutions Ltd.
Business Intelligence / Data Warehouse Consultant @
Ralph Lauren
HND, Electrical & Electronic Engineering @ Royal Navy
I am a Business Intelligence and Data Warehouse consultant and developer with 10 years' experience working with numerous highly prestigious organizations, including 18 months spent with a leading consultancy. I have expertise utilizing the full Microsoft database / BI suite of tools, combined with best-practice knowledge in designing and optimising the systems these are used to implement.
ContactOut is used by recruiters at 76% of the Fortune 500 companies
Similar Profiles to David Lindley
Aykut Ateş

Senior Front End Developer

Aslı Kaya
Bora Kilavuz

Senior Finance Manager - NAMETRUB B2C at Unilever

Nazan Aydogdu

Studying Cognitive Science at Yeditepe University

Arzu Temel
Demet Zubeyiroglu
İsmail Delemen
Serkan Vatansever
Yasemin Bedir

Country Manager, MasterCard Turkey

Ihsan Atak

Technical Coordinator/Owner at IDEA PRO

Ahu Yazici

Executive Director Marketing at Amgen

Murat Dobooglu

Head of Customer Marketing at Syngenta

Karim Yahi

Senior Vice President - Global Strategy & Insights at The Coca-Cola Company

David Davies

General Manager at G.D. Construction.

Banu Elmas

Blogger and Copywriter at KuponVeKupon.com

Mehmet Ekici

Senior Business Analyst at EXPERTEAM

Berk Okur

Senior Software Developer

Ece Dogan

Head of Human Resources at Mars Sportif

ANIL ESEN

Web Middleware Team Leader

Mustafa Yildirim, MSc, PMP, PSM
oya islimyeli

Learning and Support Specialist at Dow Benelux

Metin SAGLAM

Bunge şirketinde Plant Manager

Mustafa Morca

Senior Software Developer at AVL

ALTUG INCI

co-founder, CEO euro.message

Sezgi Bilgin

Production Manager at Bosch

Serkan Boynukalin

General Manager at A.O. Smith Turkiye

Didem Sagman

design director at DESA /DESA 1972

Erdem Eren

"GLOBAL PARTNER Engineering" & "ENTIA Smart Home Automation Systems"

Saul Davies

Independent GIS Consultant - Istanbul, Turkey

Sally Janavicius

Top Ranked Senior Executive Recruiter at CyberCoders. Direct line: (949) 336 5936 Email:

[email protected]

Jim Kruse

Account Manager, Strategic Accounts at Alteryx, Inc.

Andrew Montagne

Enterprise Account Executive at Radius Intelligence

Annie Wang

Director, Demand Generation

Brian Kolb

Director of Strategic Accounts - East at Anaconda, Inc.

Taisa Veras

Digital Marketing Manager at Satva Living

Stephen Murphy

Co-Founder and CEO at Boom Sports

Carl Bales
Anuj Tewari

Design Researcher II at Uber

Roger Jeffs

Biopharma Executive & Entrepreneur

Ashish Patel

Chief Insights Officer at Group Nine Media & Executive-in-Residence at Lerer Hippeau Ventures | Forbes 30 Under 30 2016

DJ Chung

Product at Samsara; ex-Dropbox

Michael Rozycki

Regulatory Affairs Executive

Massoud Sedigh
John Peterson

Sales Specialist Principal at SimCorp (Alternatives)

John Carlsen

Mid Market Account Executive at Box

Max Wendkos

Director of Product Design at Stash | We're hiring!

Samantha DeIudicibus

Hiring Manager - Seeking great talent to fuel our growing team!

Terry DTM

★ ★ ★ ★ ★ Experienced Keynote Speaker | Self Esteem Architect ✔Helping Professionals be exceptional Speakers ✔

Yasmin W.