Daniel Batts's Email & Phone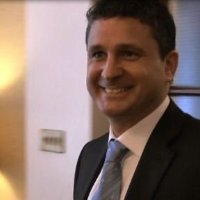 Daniel Batts
Head of Business Development @ Microsoft
Daniel Batts Contact Details
Bachelor of Science (B.Sc.) @ City University London
On a quest to seamlessly link Business Transformation, Strategy and Outcomes with Information and Cloud Technology.
Head of Business Development @ Responsibilities include understanding markets, developing and delivering new sales, marketing and commercial propositions, building new pipeline, driving change in the culture of selling from traditional IT to Cloud, developing new channels to market, developing new strategies based
ContactOut is used by
76% of Fortune 500 companies
Similar Profiles to Daniel Batts
Frank Appeldoorn

Account Manager Food Processing Solutions at Orangeworks

Hans Gosewehr

Owner at Hangos Real Estate

Erik De Kock

Senior Engineer, Production Capability at SABIC

Merlijn Van Minderhout

Manager Software Development at Philips

Karina Van Den Berg

Chief Administrative Officer at RBS C&IB

Marc Spronk

Executive Director EY Advisory | Consumer Products | Strategic Direction | Senior Program Manager

Ed de Vries

IT Manager Regie - Aligning Business and IT - at Hogeschool Utrecht (University of Applied Sciences Utrecht)

Jordy Damen

Information Security Specialist at SWIFT

Ralph Wolters

Supervisor Cliënt Center | Sales | B2B | Coaching | Management | Rittal B.V.

Hilde Tholen

Hoofdredacteur Ouders van Nu at Sanoma Media

Yana Goretaya

Partner Marketing Benelux @Google Cloud

Hans Gersen

Recruitment & Redeployment at Chemours Netherlands B.V.

Edwin Tragter

Manager ICT Services bij Agrifirm Group

Arno Lepoutre

DC Manager Brocacef Eindhoven & Maarssen

Pim Bollen

Financial Controller at Pelican Rouge Coffee Roasters

Stefan Geers

Hoofd Bedrijfsbureau bij Strukton Civiel regio Zuid-Oost

Thijs Janssen

Logistic / Warehouse Manager at Bos Group intl.

Ton Beentjes

SEA Specialist at Search Kings

Peter Lamberts

Managing Director at Shin-Etsu Polymer Hungary

Philip Smits

Chairman of the Supervisory Board. at ABZ Seeds BV

Hendrik Bloemert

Bloemert ◆ CEO ◆ Innovator ◆ IT professionals ◆ LogicTrade (ERP/PIM + configurator)

Han Bruggink

Eigenaar BEMA Beauty Products

Arjen Harris

Scrum Master / Product Owner at Jogo Jogo

Eveline Bolders

Assistant Key Accounts at Eichholtz B.V.

Jan De Jong

Directeur Noord Oost Nederland at Randstad Nederland

Filippien Wagenmakers
David Elliott

Major Account Manager at Fortinet

Matt Fishman

Account Manager, Focused Accounts, Amazon Web Services

Justin Bush

Vice President, Franchise Head SBS

Brett Worthington

VP Global Business Development & Partnerships

Hannes Hapke

Senior Full Stack Developer at CrowdStreet

Michael Vo

Sr. Director, Tech Strategy at Volvo Car Group

Amy Compton-Phillips

Chief Clinical Officer, EVP, Providence St. Joseph Health

Arthur Thomas
Scott Cooper

Major Accounts Manager at Dynatrace

Stuart Canfield

VP, Finance EA Studios at Electronic Arts (EA)

Tom Zabielski

Sr Recruiter, North America at Decision Resources Group

Francis Aquino

Workplace Experience, Culture & all things Employee Happiness

Hilary Walker

Talent Acquisition - Creative/Apparel Design @ Old Navy

Abha Sharma

Identity and Access Management Expert, IT security specialist

Ken Meeks
Kelly Huffman

Estimator/Project Manager/Sales Specialty Industrial LLC

Karen Castro

Director Human Resources at Starbucks

John Jones

CEO of LabLynx, Inc and the Laboratory Informatics Institute

Apparao Karri

Product Management Leader and Technology Entrepreneur

Jill Caruso

Vice President Human Resources at Thomson Reuters
Looking for colleagues of Chris Shelby at Company Inc?