Connor Neville's Email & Phone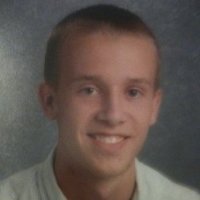 Connor Neville
Senior Software Engineer @ Hopper
Connor Neville Contact Details
@ Saint John's Preparatory School
My experiences at Boston College, including working for the Computer Science and Psychology departments, have reaffirmed my interests in application development. I am constantly looking to understand more about the complicated world of software development through my own research and personal projects, as well as working within teams and conversing with others in the field. In particular,
ContactOut is used by
76% of Fortune 500 companies
Similar Profiles to Connor Neville
Niels Velden

Senior Software Architect at Keylane

Mairéad van Gils

Digital Marketing Manager at Under Armour

Milou van der Velden

Opleidingscoördinator bij Pink Elephant

Govert Geerlings

Marketing Communications Project Manager at Eneco

Laila Boke

Customer Service Manager at AEVI - DO MORE

Alice Barendregt

Supply Chain Consultant bij Blue Horseshoe

Jim Jenkins

Senior Manager Business Analytics at Mendix

Philipp Beau
Wilco Stam

Systeem- Netwerkbeheerder at Vaartland.nl

Lars Doornbosch

Werkplaats manager bij Auto en bergingsbedrijf Visbeen

Ruben van der Laarse

Project Management Officer at Itility

Nick Hageman

Owner, Software Developer at InterClient

Menko Boersma

Algemeen directeur / dga GroeNoord

Wouter Truffino

#PropTech A Better Built Environment * International Motivational Speaker * Top 10 Influencer in The World

Henk Stobbe

Helps you build a digital business and accelerate innovation

Huib Plemper

Business Intelligence Specialist at International Bike Group

Raoel Osseyran

Security Consultant at Deloitte

Tatiana Ungureanu

Senior Software Engineer at Sioux

Jeroen van Oostveen

Bedrijfsleider MBT-Zonneveld BV

Rob Kalma

Finance Director at BAM Infra Nederland

Gerda Wielenga

HR Manager Fietsenwinkel.nl

Melissa Bons
Mark Rooijens

Directeur internetbureau Cipix - Drupal webdevelopment

Ronald Wesselink

Frontend Developer at Poort80

Twan Bukkems

Junior werkvoorbereider at Adriaans Bouwgroep b.v.

Borislav Delev

Web developer at Liberty Global

Manel Vivet

EMEA CFO en BlueStar Europe Distribution B.V.

Mesut Yildirim

VP Information Technology bij Albert Heijn

Sultan Semlali

Helping customers through their digital transformations

Jens-Peter Axelsson

Owner of JP Electronics Design an Audio and Electro-Acoustics Company and Kingsway Marine Enterprises

Cynthia Ring

Chief People Officer at Harvard Pilgrim Health Care

Brian Mahoney

Lead HVAC Estimator at J. C. Cannistraro

Matt Fini

Marketing | Project Management | Strategic Partnerships | Videogames |

Mike Bell

President at Johnstone Supply

Rob Frear

Vice President of Financial Reporting, Planning, & Analysis at Maintenance Supply Headquarters

Ian Bixby

Consultant at Deloitte Consulting

Michael Mattmiller

Director, Government Affairs at Microsoft

Jason Wicker

Recruiting Software Development Engineers and Managers that raise the bar for Audible's clients and customers

Micah Springut

Founder & CEO, Habeas Corp. and Laterally

Geer Chen

Data Scientist II at Amazon

Anne Kroger

VP & Global Controller, Salesforce.org & Salesforce.com Foundation

Michele Jacobs

Director, Integrated Marketing at Esurance

Tomas Mustelin

Professor Of Medicine at University of Washington

Bill Kastein

Director of Strategic Accounts, Dry Eye at Sight Sciences, Inc.

Eric Sugar
Matthew Carlson

Director of Design, Business Products @twitter

Hassan Mirza

Freelance Producer at Instagram

Sanam Ghaheri

Engineering Recruiter at Nelson

Mark CFA

Private Capital Team Head at Duke University
Looking for colleagues of Chris Shelby at Company Inc?