Carlos Ramón's Email & Phone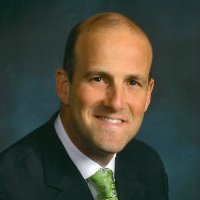 Carlos Ramón
Board Member @ Gramercy Funds Management LLC ("Gramercy")
Carlos Ramón Contact Details
Palo Alto, California, United States
Board Member @ Gramercy Funds Management LLC ("Gramercy")
Board Member @ VAS - Valley Agricultural Software
Board Member @ Credivalores
Independent Board Member – Help the CEO and his team win globally --- emphasis in the areas of global strategy, scaling operations, organization and capitalization. Currently serve in the boards of 1010Data, PICS, EdgeTheory, and Credivalores while advice others such as Sqor, Choice Technologies, and the PwC Global Accelerator program. Global General Manager – successful 20+ years
ContactOut is used by recruiters at 76% of the Fortune 500 companies
Similar Profiles to Carlos Ramón
David Gallagher

President, Reliability Direct, Inc.

Mike Bish

Director of Engineering at The Armor Group

Brant Howard

--Chief Control Freak! Co-Founder and Director CompassData

Shay O'Reilly

Senior Product Manager at Adobe

Todd Price

Marketing | Consulting | Information Technology | Operations | Executive Leadership | @thetoddprice

Ted Lotti

Security Manager at Moody's

Peter Girard

Experienced Sustainable Product and Green Supply Chain Software Product Manager

Skin Nistor-Reteneller
David Gibbard

Senior Vice President, Corporate Digital Banking Products at Intellect Design Arena Ltd

Margherita Santelia

Account Manager at Google

David Cintron

Customer Experience Manager

Andy Boswell

Partner at Blue Sea Capital LLC

Jaimee Roberts

Vice President of Corporate Services at Morgan Stanley

Stacey Veden

Marriott International: Opportunities for exploration and discovery of whatever inspires you.

Ritesh (Taoo) Bansal Kumar

Strategic Account Manager for AT&T

Brian Bartos

Manager, Pole Attachment Services at CPS Energy

Josh Grossman

Investment Sales Associate at Marcus & Millichap

Matthew GSLC
Umid Mamadaminov
Lana Greenland, CPA

Senior Tax Associate at Dixon Hughes Goodman LLP

Michael Svancarek

Territory Sales Manager at MSA - The Safety Company

Claude Whitsett

Experienced Supply Chain and Sourcing Manager

Jonathan Vafai, MD, FACC, FASE

Cardiologist at Tenet Florida Physician Services

Mike Pasterick

Assistant Vice President at Aon Hewitt

Eric Townsend

Autonomous Vehicle Operator at Argo AI

David Heflin

Online Buyer-Home Appliances at Sears Holdings Corporation

Lowell LaFreniere
Dean Hildreth

Mailing & Shipping Solutions

Terry DTM

★ ★ ★ ★ ★ Experienced Keynote Speaker | Self Esteem Architect ✔Helping Professionals be exceptional Speakers ✔

Bhagwan Rajput

Senior Software Development Manager- Security at Workday "Hiring Full-Stack Engineer with Java/React expertise."

Richa Sharma

PMP | MBA | Tech Project Manager at Science 37

Wentao Li

Software Developer at Amazon

Mayank Gupta

Product Lead at Lyft (Hiring!)

Fabien Houlmann

Senior XR Graphics Developer at Unity Technologies

Abhik Chatterjee

Software Engineer at Facebook

Charlton Smith

Software Engineer II at T-Mobile

Dor Shaviv

Software Engineer at Lyft, Level 5, Self-Driving Division

Kalima Mukosha

Site Reliability Engineer at ServiceNow – The Enterprise Cloud Company

Alexandre Lubot

CEO EMEA & APAC at Match Group

Karl Boghossian

Software Architect at Booster, Inc. Co-Founder & CTO at Tooride Inc.

Jorge Escobar

Head of Engineering at FindMine

Ariel MVE

Développeur Symfony 4, 3 & 2

Lily Dwyer

Product Design & Strategy at Netflix

Alexandre Gagnon

Vice-President, Amazon Canada & Amazon Mexico

Jiayin Mao

Senior Software Architect @ Netbrain

Hanne Romedahl

Senior leader in pharmaceutical R&D & life science | PhD in Immunology

Paula Blomquist

Chief Marketing and Merchandising Officer, Retail, Healthcare, Private Equity

Yasmin W.